There are no more items in your cart
Shipping

Free

Total

€0.00
Price
€825.00
Regular price
€1,650.00
 Last items in stock
CONTENUTI RIVISTA ELABORARE n. 0 (66 pagine a colori)Questo è il numero "zero" distribuito solo su ROMA nell'anno 1995
Price
€41.70
Regular price
€139.00
 In stock
All sale products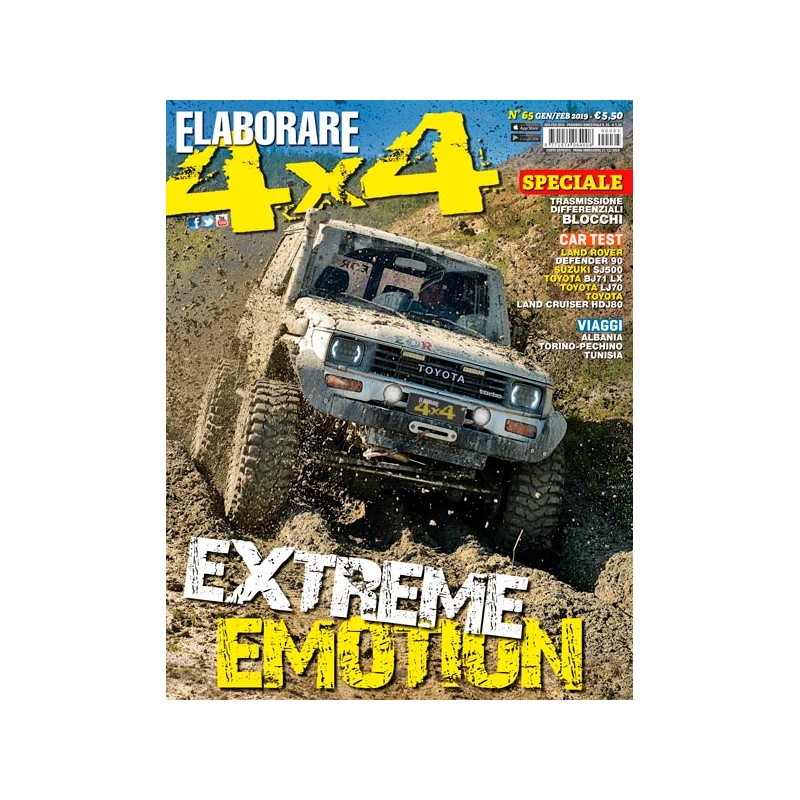  
Elaborare 4x4 n.065 Gennaio-Febbraio 2019
CONTENUTI DI QUESTO NUMERO Elaborare 4x4 n.065 Gennaio-Febbraio 2019
Description
CONTENUTI DI QUESTO NUMERO Elaborare 4x4 065 Gennaio-Febbaraio 2019
Posta
Filo diretto con la redazione
News
Accessori 4x4: cerchi in lega Dakarzero 18" by Evocorse, kit turbo Saito per fuoristrada Toyota, kit rialzo per Nissan Patrol e body lift per Jimny by Traction 4x4, kit turbocompressore per HDJ by Domorace, ridotte accorciate Terrain Tamer by Off Quattro, accessori per Jeep Renegade e portapacchi per KZJ 90 e mandorlato per interni Defender by Raptor 4x4, modellino con telecomando Land Rover Defender by Land Rover Team, coppie coniche made in Italy e semiassi made in Usa by Whitelk.
Tecnica
Trasmissione

Differenziale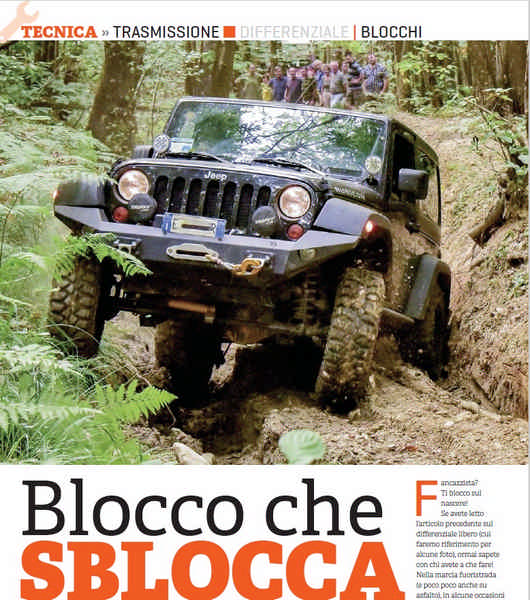 Blocchi in gara

Test e preparazioni
Land Rover  Defender 90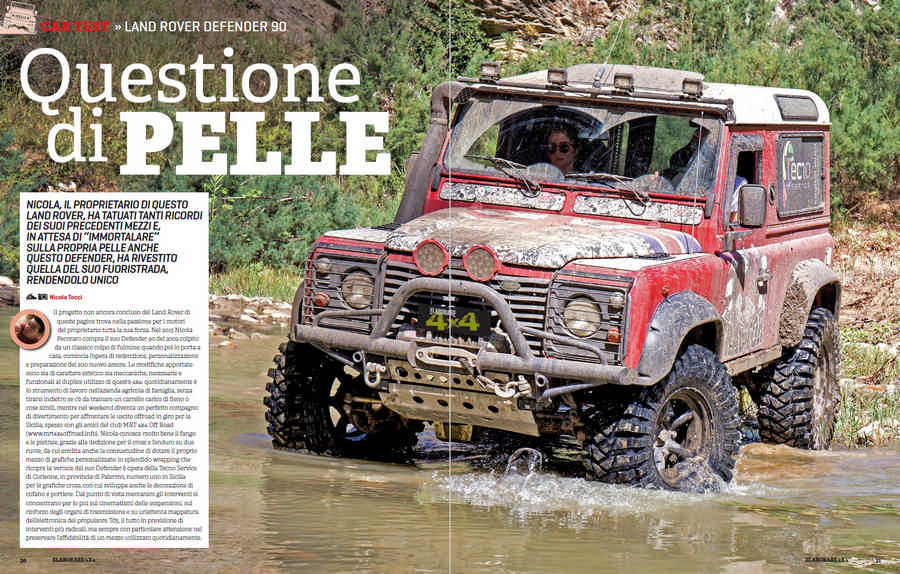 Suzuki SJ500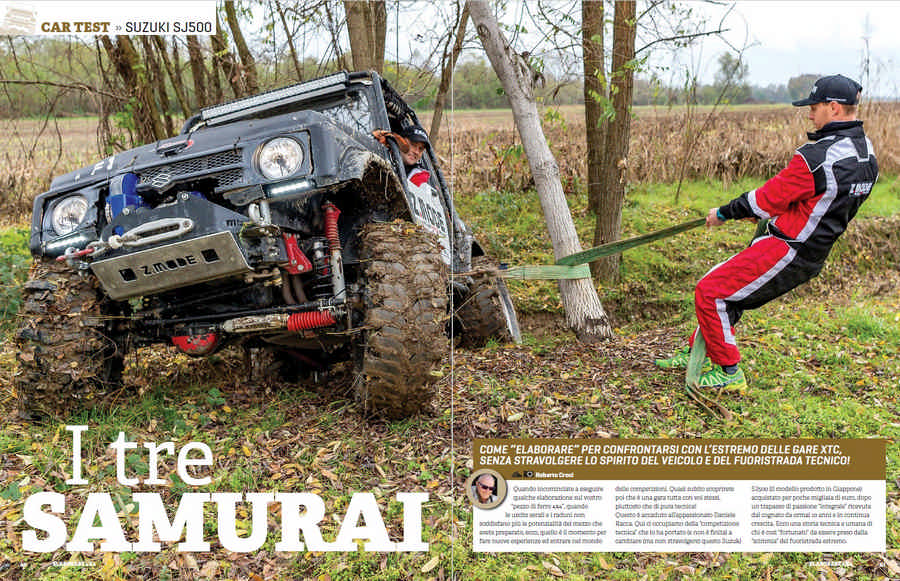 Toyota LJ70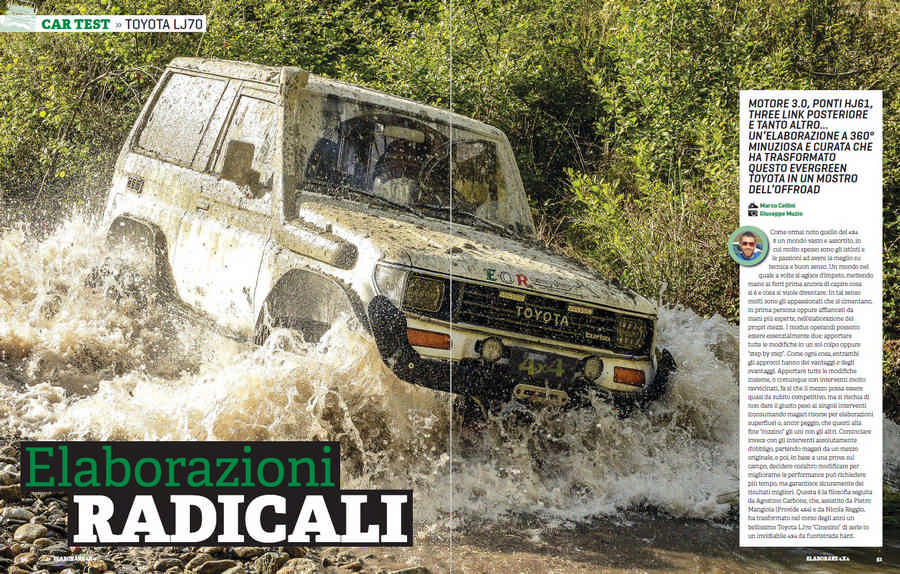 Toyota BJ71 LX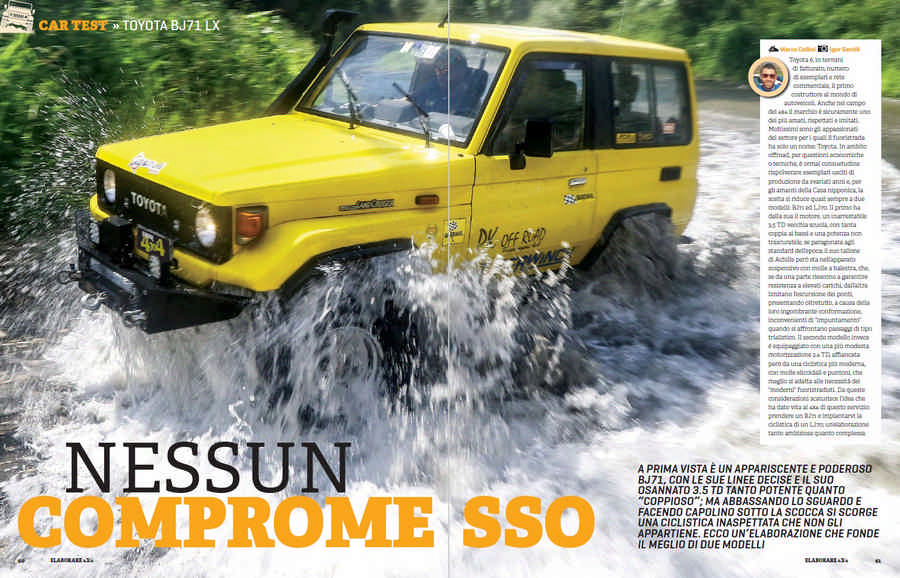 Toyota Land Cruiser HDJ80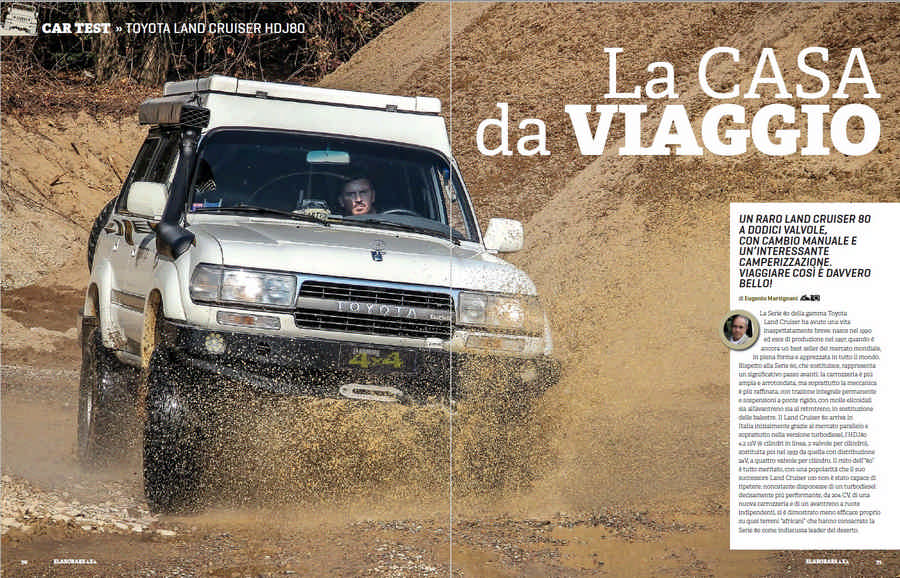 Competizioni
XTC - 5a tappa

Il viaggiatore
Sandro Vivio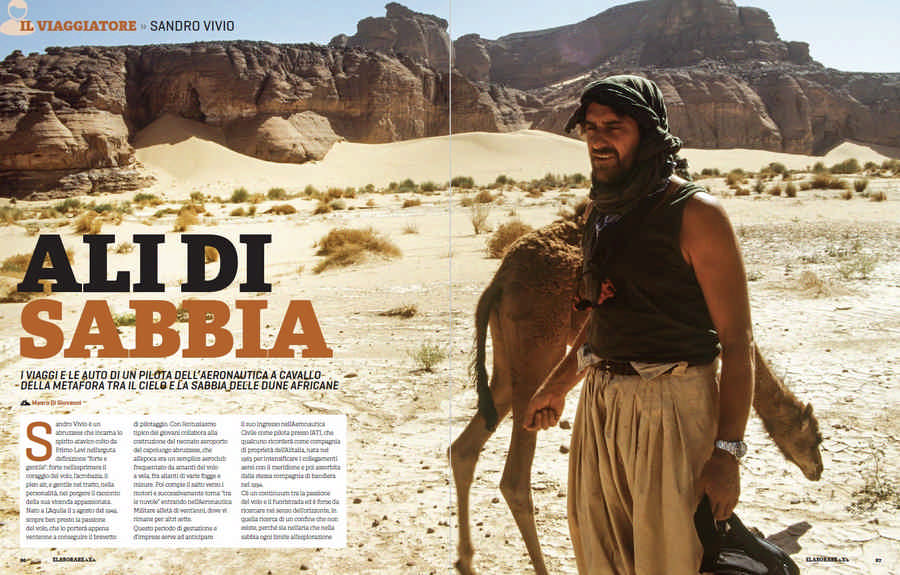 Viaggi
Albania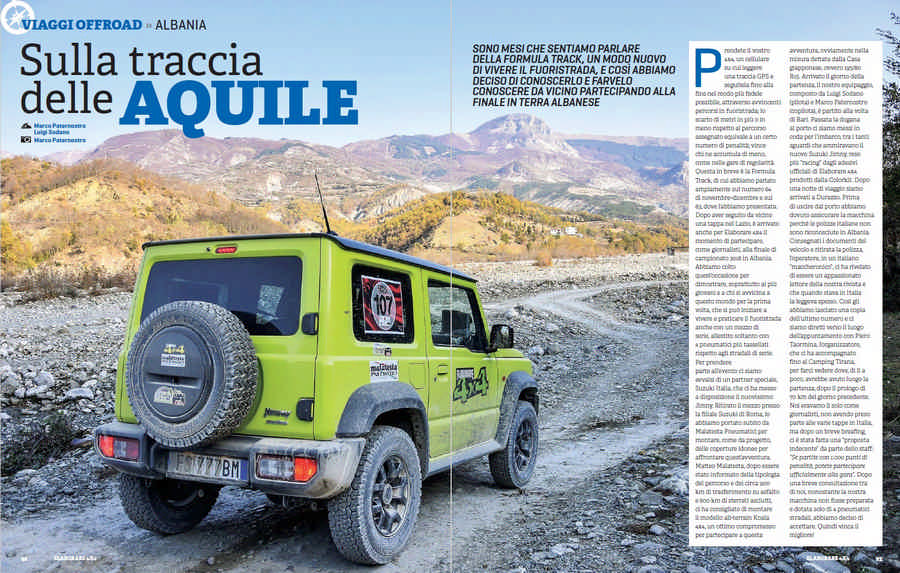 Torino-Pechino 2018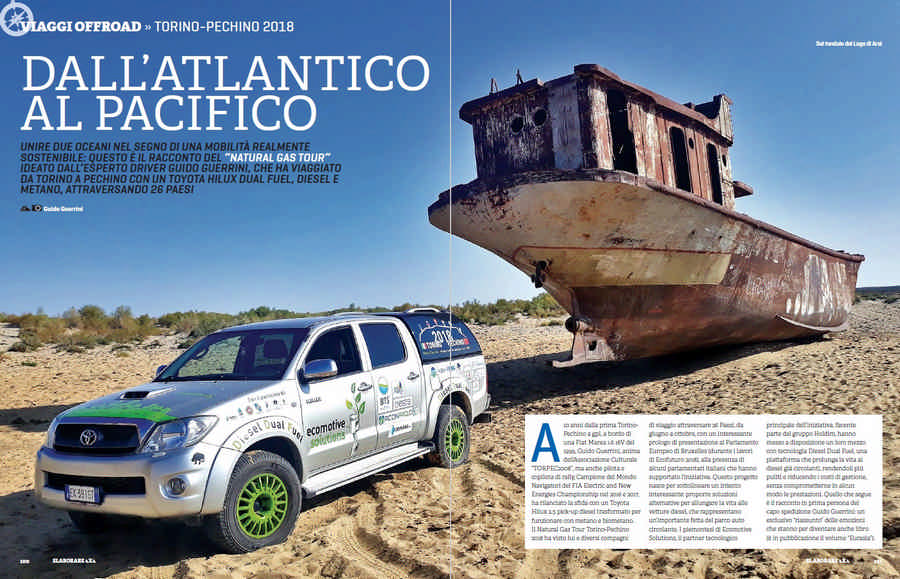 Grand Erg Orientale - Tunisia
Club house
Club Salerno Fuoristrada
Club 4x4 Experience Sardegna

G.F.I. Alpe Adria Off-Road
Club Off-Road K-Dodici
JI Cinghiali Extreme 4x4
News auto
128 Mitsubishi
129 Bollinger
130 Mercedes-Benz
132 Jeep
133 Land Rover
Attualità
134 45° Anniversario F.I.F.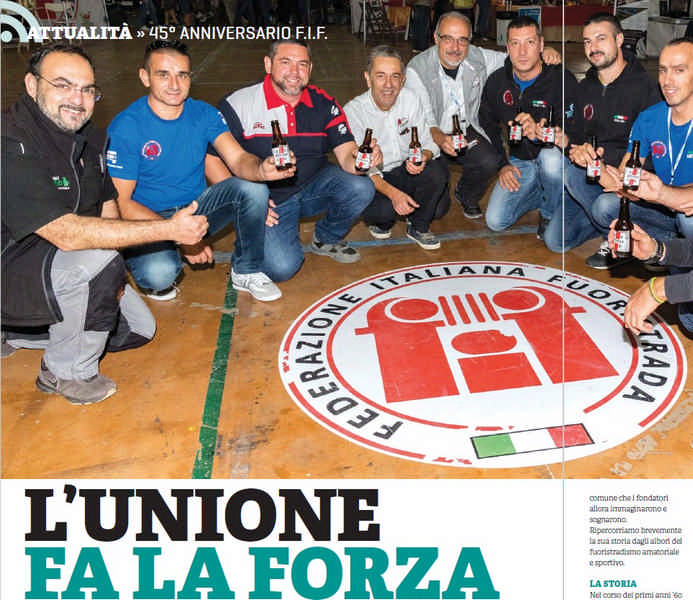 Offroad people
138 Calendario Club-Viaggi
140 Social
144 Database
ABBONAMENTO ALLA RIVISTA ELABORARE
COME ABBONARSI ALLA RIVISTA OFF ROAD ELABORARE4x4
INFORMAZIONI QUI
VERSIONE DIGITALE
SCARICA l'APP digitale di ELABORARE 4×4
 APPLE STORE e GOOGLE PLAY
CONTATTI
ARRETRATI Tel 06/91.51.66.02 (dalle 14.00 alle 18.00) arretrati@elaborare.org
ABBONAMENTI Tel  039/99.91.541 (Lun./Ven. 9/13 e 14/18)
abbonamenti@elaborare.org
Product Details
Data sheet
CONDIZIONE

NUOVO
Reviews
No customer reviews for the moment.
16 other products in the same category:
Price
€4.00
Regular price
€8.00
 In stock
Price
€4.00
Regular price
€8.00
 In stock
Price
€4.00
Regular price
€8.00
 In stock
Elaborare 4x4 n. 73 Maggio-Giugno NEW!!  NEW!!!
Price
€4.00
Regular price
€8.00
 In stock
Price
€4.00
Regular price
€8.00
 In stock
Price
€4.00
Regular price
€8.00
 In stock
Price
€4.00
Regular price
€8.00
 In stock
Price
€4.00
Regular price
€8.00
 In stock
Price
€5.00
Regular price
€10.00
 In stock
Price
€4.00
Regular price
€8.00
 In stock
Price
€4.00
Regular price
€8.00
 In stock
Price
€4.00
Regular price
€8.00
 In stock
CONTENUTI DI QUESTO NUMERO Elaborare 4x4 n.066 Marzo-Aprile 2019
Price
€4.00
Regular price
€8.00
 In stock
CONTENUTI DI QUESTO NUMERO Elaborare 4x4 n.061 Maggio-Giugno 2018
Price
€4.00
Regular price
€8.00
 In stock
Price
€4.00
Regular price
€8.00
 In stock
Price
€5.00
Regular price
€10.00
 In stock