There are no more items in your cart
Shipping

Free

Total

€0.00
Price
€825.00
Regular price
€1,650.00
 Last items in stock
CONTENUTI RIVISTA ELABORARE n. 0 (66 pagine a colori)Questo è il numero "zero" distribuito solo su ROMA nell'anno 1995
Price
€69.50
Regular price
€139.00
 In stock
All sale products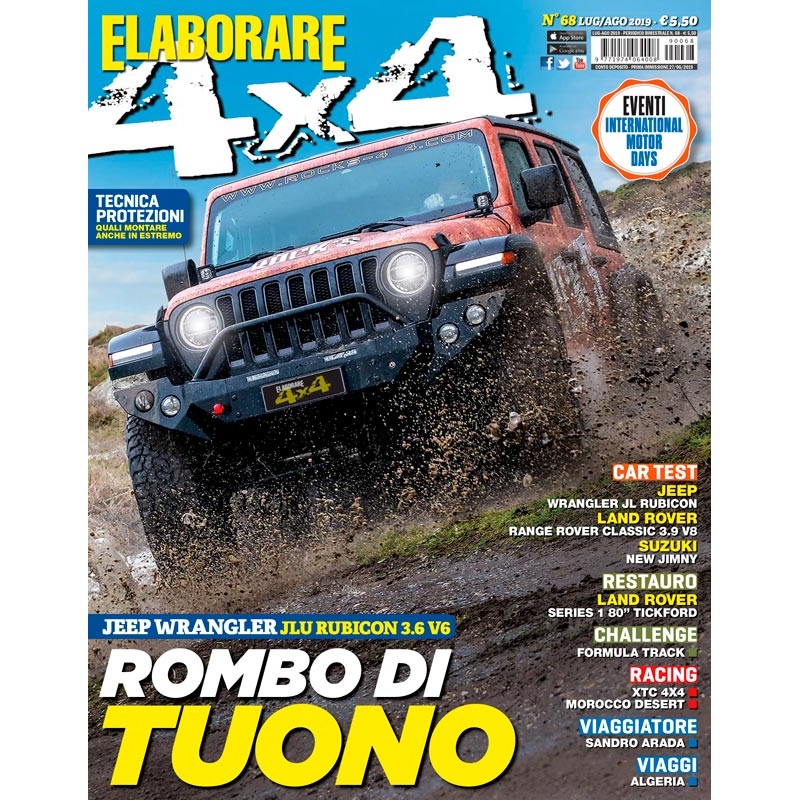  
Elaborare 4x4 n.068 Luglio-Agosto 2019
CONTENUTI DI QUESTO NUMERO Elaborare 4x4 n.068 Luglio-Agosto2019
Description
CONTENUTI DI QUESTO NUMERO Elaborare 4x4 068 Luglio-Agosto 2019
Posta
Filo diretto con la redazione
News
Accessori 4x4: freni offroad Brembo by Motorquality, scala per portapacchi e tendalino con luce by 4Technique, nuovi cerchi Braid e accessori Rock's per Jeep JK e JL by Totani, nuovi compressori Tyrex e kit per Land Cruiser J9 Raptor 4x4 by Saglietti, assetto per il Grand Vitara by Traction 4x4, kit potenziamento turbo Saito per Nissan Patrol Y60, punti specializzati 4Extreme by BFGoodrich Off Road Center, gamma componenti per assetto e sospensioni Whiteline by Andreani Group, sospensioni Dobinsons by HDP4x4.
Factory
HDP4x4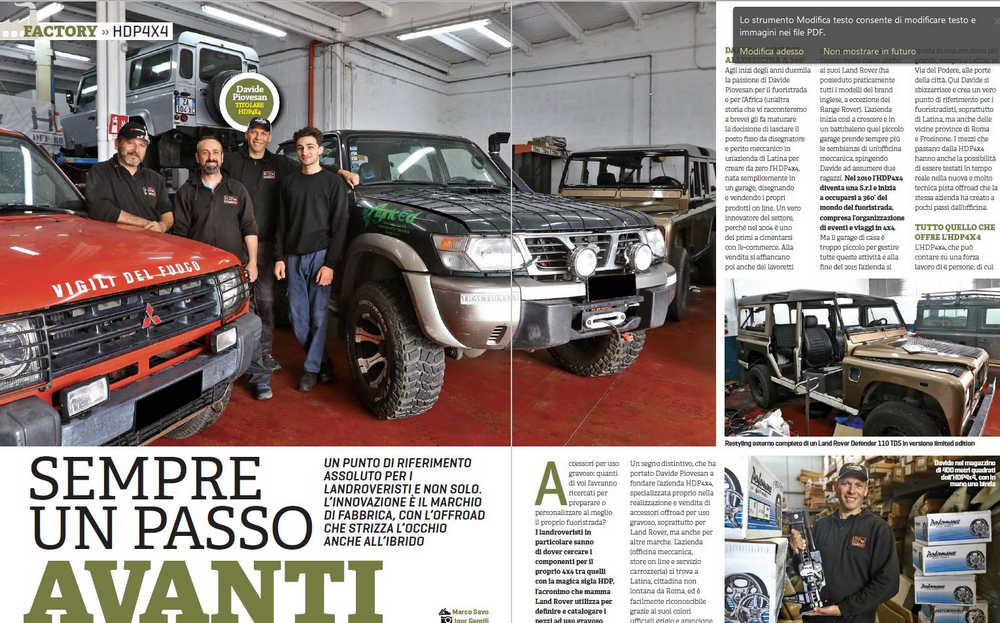 Tecnica
Protezioni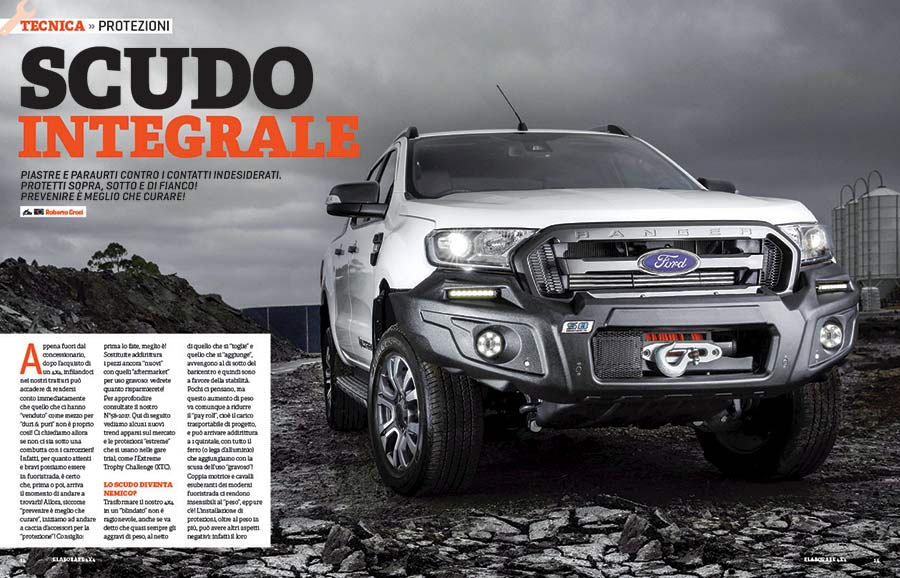 Protezioni extreme

Test e preparazioni 
Jeep Wrangler JLU Rubicon 3.6 V6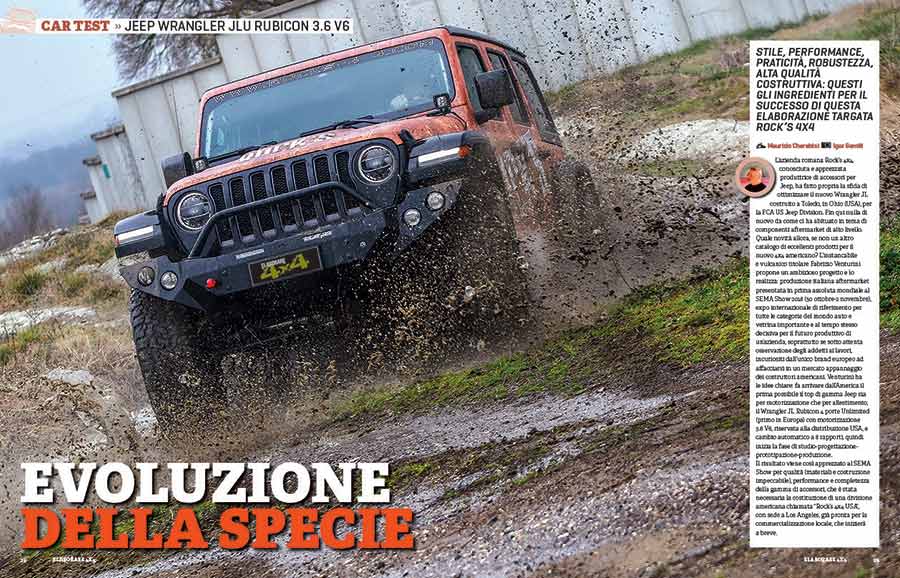 Suzuki New Jimny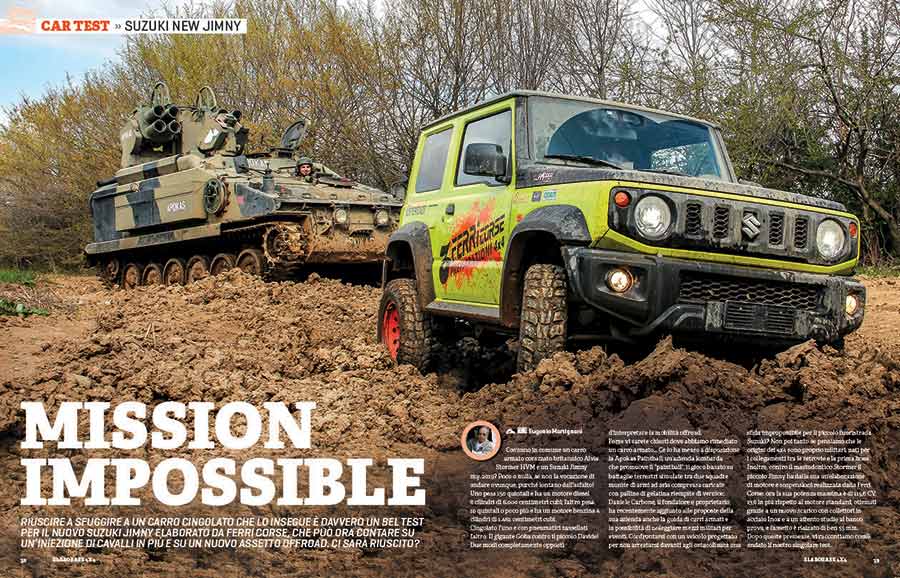 Suzuki New Jimny
 
Jeep Wrangler JL Rubicon

Land Rover Range Rover Range Rover Classic 3.9 V8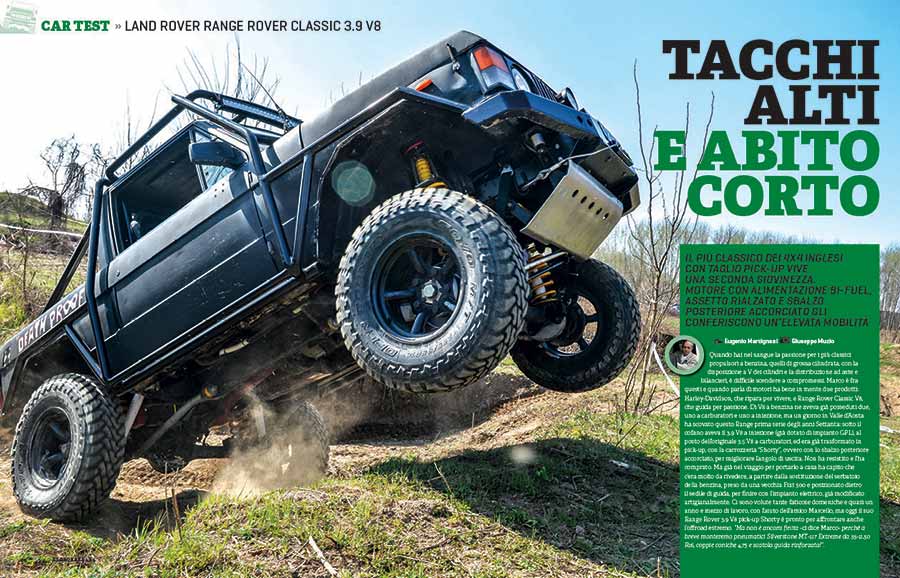 Restauro
Land Rover Series 1 80" Tickford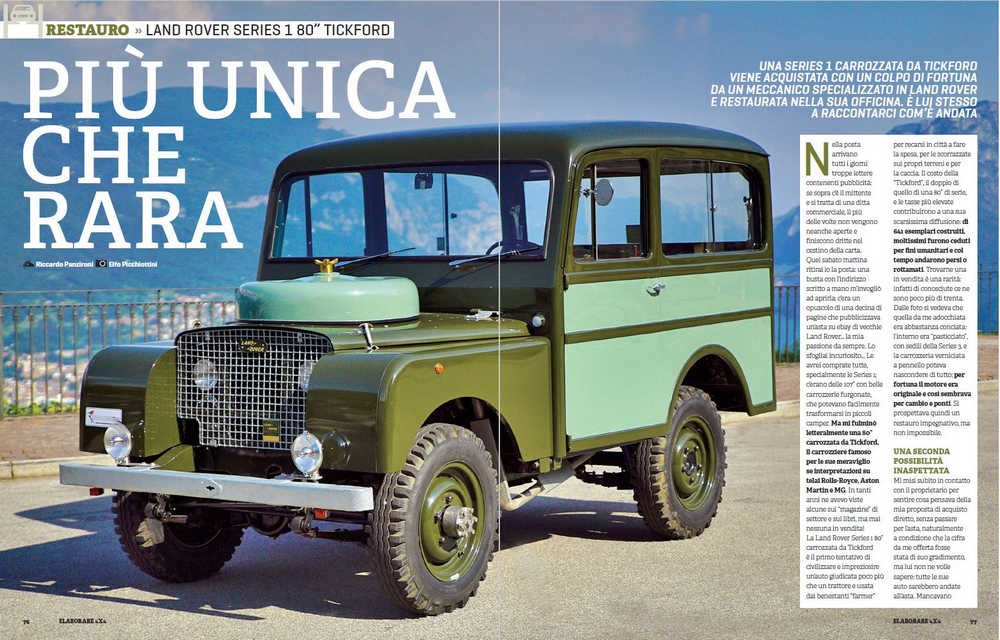 Competizioni
XTC 4x4 - 2a Tappa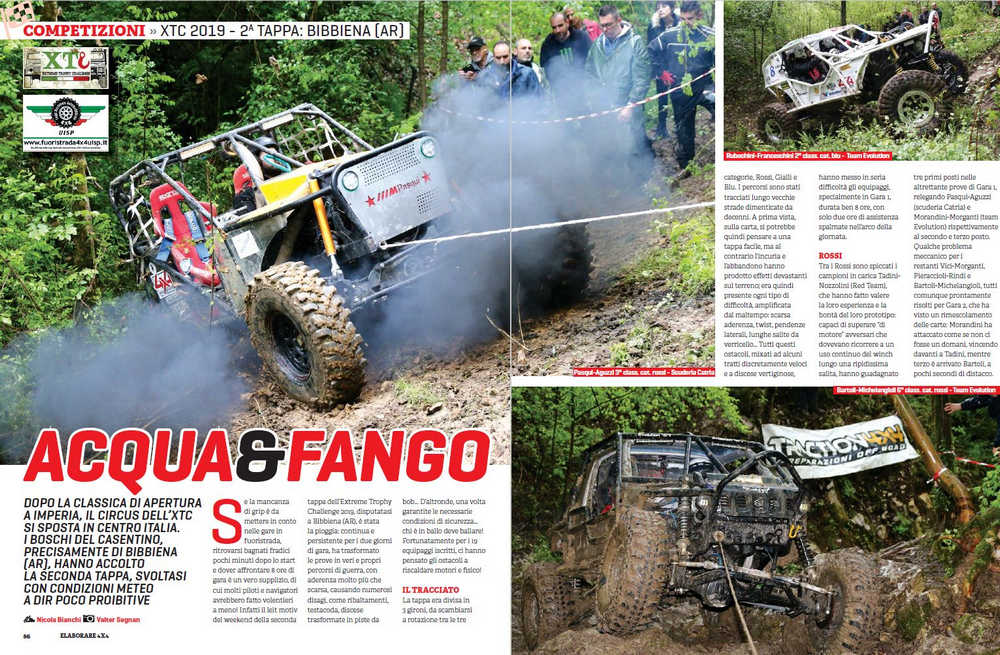 Morocco Desert Challenge 2019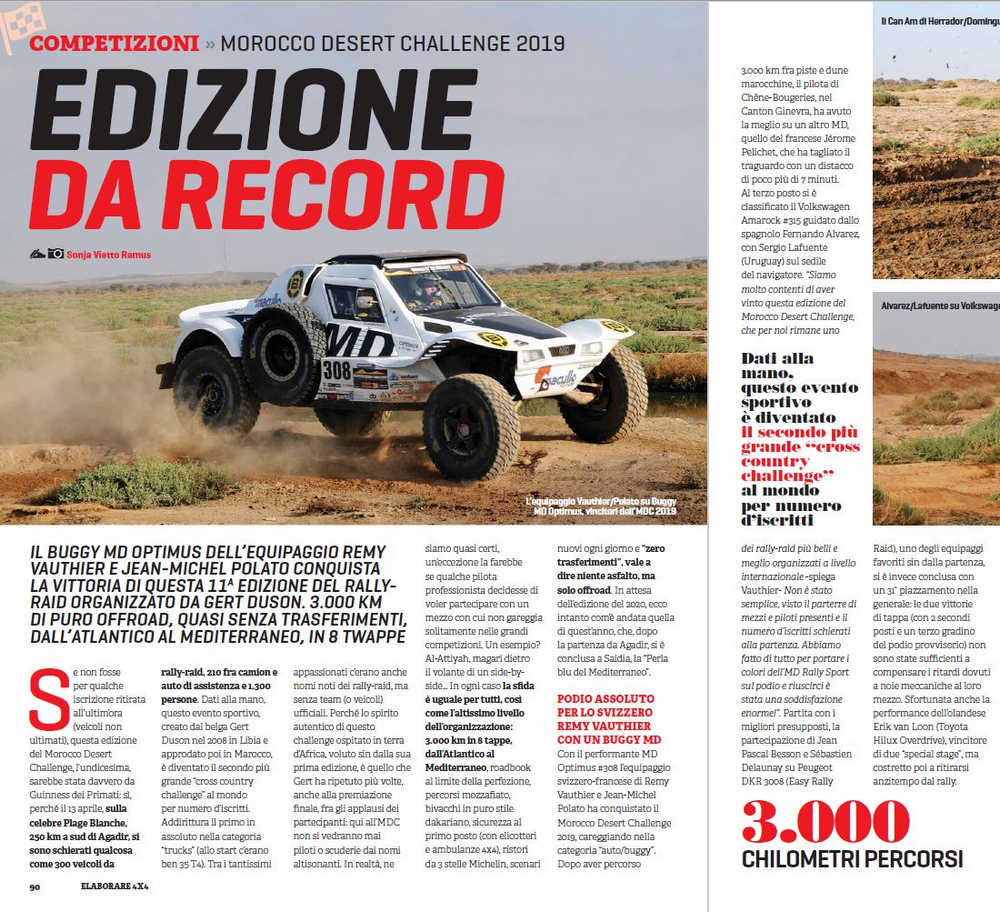 Il viaggiatore
Sandro Arada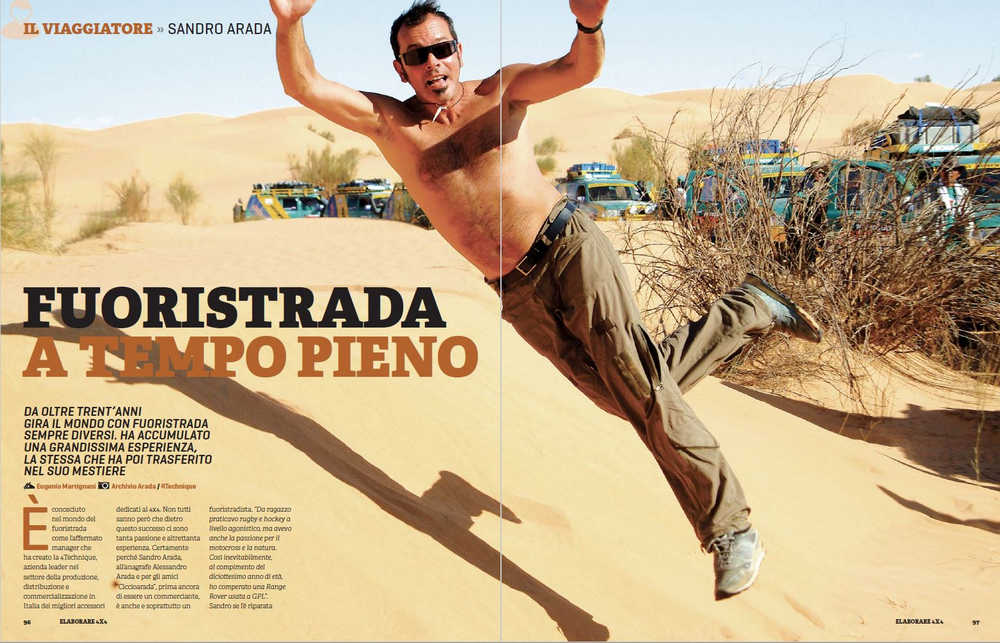 Club house
Dimensione Fuoristrada Club
Osteria del Patrol
Topini Randagi  
Jimny Jafferau 
4x4 Alpi Marittime
Raduni sprint
Eventi
Per Antichi Sentieri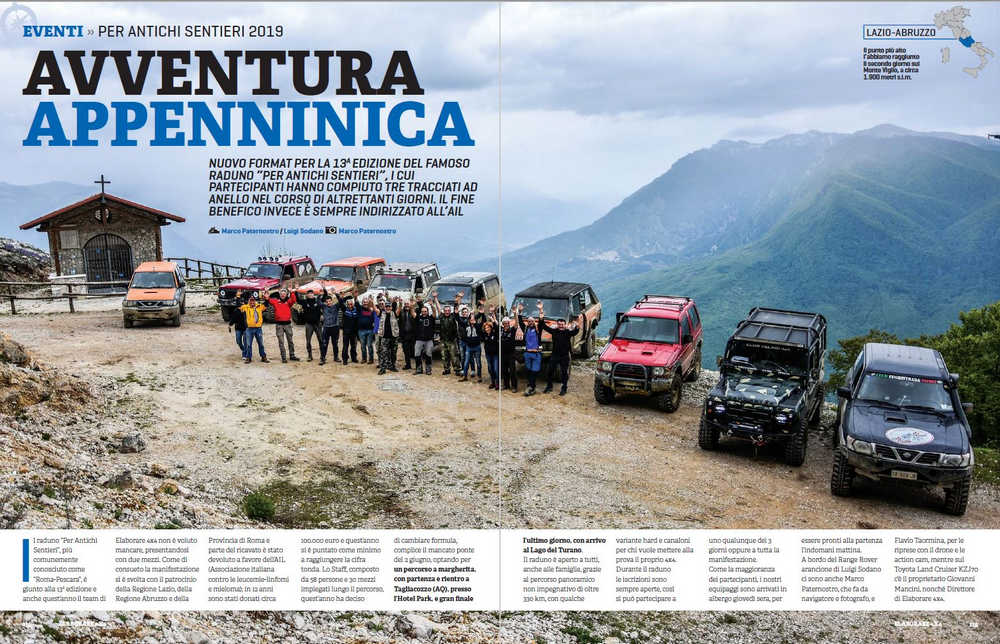 International Motor Days

News auto
Mercedes-Benz
GM
Jeep
Offroad people
Calendario Club-Viaggi 
Database
ABBONAMENTO ALLA RIVISTA ELABORARE
COME ABBONARSI ALLA RIVISTA OFF ROAD ELABORARE4x4
INFORMAZIONI QUI
VERSIONE DIGITALE
SCARICA l'APP digitale di ELABORARE 4×4
 APPLE STORE e GOOGLE PLAY
CONTATTI
ARRETRATI Tel 06/91.51.66.02 (dalle 14.00 alle 18.00) arretrati@elaborare.org
ABBONAMENTI Tel  039/99.91.541 (Lun./Ven. 9/13 e 14/18)
abbonamenti@elaborare.org
Product Details
Data sheet
CONDIZIONE

NUOVO
Reviews
No customer reviews for the moment.
You might also like
Abbonamento annuale alla rivista bimestrale Elaborare 4x4, 6 numeri 1 anno, comprese spedizioni postali. 
16 other products in the same category:
Elaborare 4x4 n. 73 Maggio-Giugno NEW!!  NEW!!!
Price
€5.00
Regular price
€10.00
 In stock
Price
€4.00
Regular price
€8.00
 In stock
Price
€4.00
Regular price
€8.00
 In stock
Price
€4.00
Regular price
€8.00
 In stock
CONTENUTI DI QUESTO NUMERO Elaborare 4x4 n.067 Maggio-Giugno 2019
Price
€4.00
Regular price
€8.00
 In stock
Price
€4.00
Regular price
€8.00
 In stock
ELABORARE n° 48 prodotto in esaurimento. Questo numero contiene 
Price
€19.50
Regular price
€39.00
 In stock
Price
€4.00
Regular price
€8.00
 In stock
CONTENUTI DI QUESTO NUMERO Elaborare 4x4 n.064 Novembre-Dicembre 2018 con omaggio Catalogo Traction4x4
Price
€4.00
Regular price
€8.00
 In stock
Price
€4.00
Regular price
€8.00
 In stock
Price
€4.00
Regular price
€8.00
 In stock
Price
€4.00
Regular price
€8.00
 In stock
CONTENUTI DI QUESTO NUMERO Elaborare 4x4 n. 71 Gennaio-Febbraio 2020
Price
€4.00
Regular price
€8.00
 In stock
Price
€4.00
Regular price
€8.00
 In stock
CONTENUTI DI QUESTO NUMERO Elaborare 4x4 n.061 Maggio-Giugno 2018
Price
€4.00
Regular price
€8.00
 In stock
Price
€16.00
Regular price
€32.00
 In stock