There are no more items in your cart
Shipping

Free

Total

€0.00
Price
€120.00
Regular price
€160.00
 In stock
Price
€100.00
Regular price
€160.00
 In stock
All sale products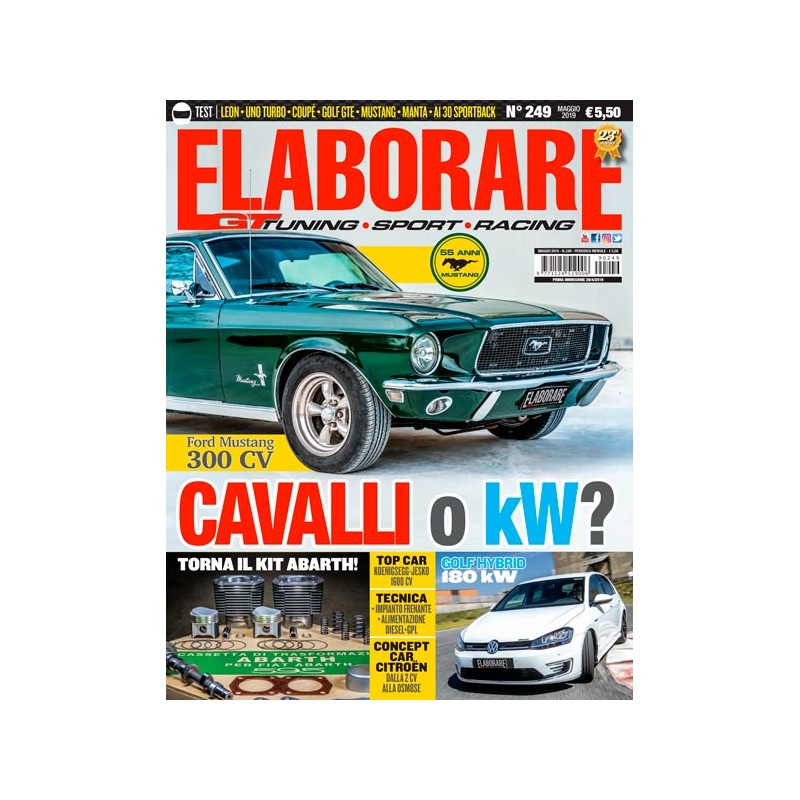  
Elaborare n° 249 Maggio 2019
ELABORARE n. 249 in edicola a MAGGIO 2019
(SOMMARIO COMPLETO)
Description
TUTTE LE AUTO PROVATE DA ELABORARE ELENCO COMPLETO QUI
--------------------------------------------------------------------------------------------------------
CONTENUTI RIVISTA ELABORARE n. 249 in edicola a MAGGIO 2019 
NEWS Shop accessori  - I migliori accessori per la tua auto con sezione "racing": kit Flex by MagicMotorSport, cavi batteria Zimm&Mann by Speedup, volanti e cerchi in lega by Momo, altoparlante Soundbooster by NTP, additivo benzina PEA by Liqui Moli, freni a disco X-Line by Powerbrake,  tendine parasole Privacy by Lampa, additivo Superformula AK5+ by Magigas, detergente Pulitutto by Fra-Ber, pastiglie Pagid Racing by Motorquality, detergente Direct Clean by Sintoflon, tappi olio magnetici by Simoni Racing, ruota Formula HLT e Indy HLT by OZ Racing, pneumatico Advan Neova by Yokohama, componenti ad alta tecnologia PFC per impianti frenanti by Andreani Group, simulatori di guida professionali e plug&play by Sparco.
SUPERCAR Koenigsegg Jesko 1.600 CV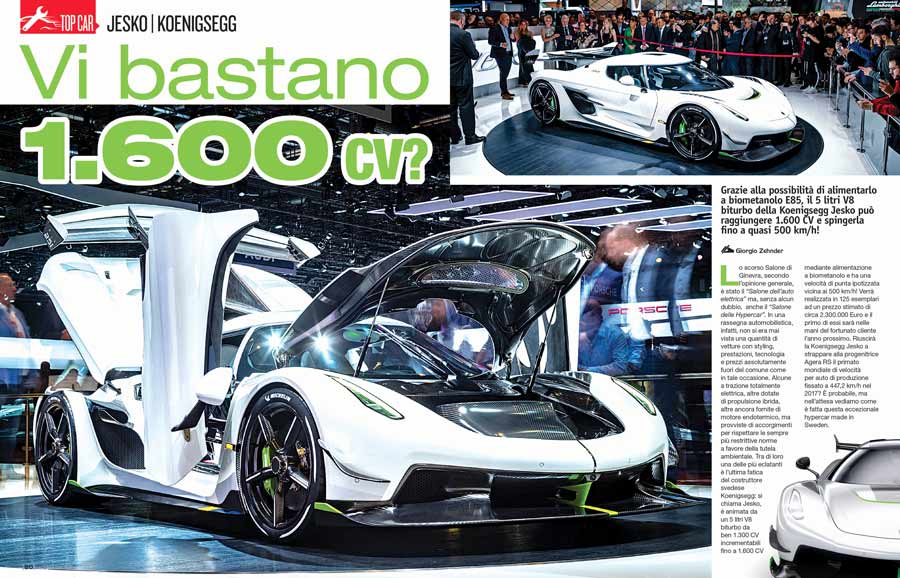 Test Drive
Seat Leon Cupra 290 399 CV | Ecu-Tronika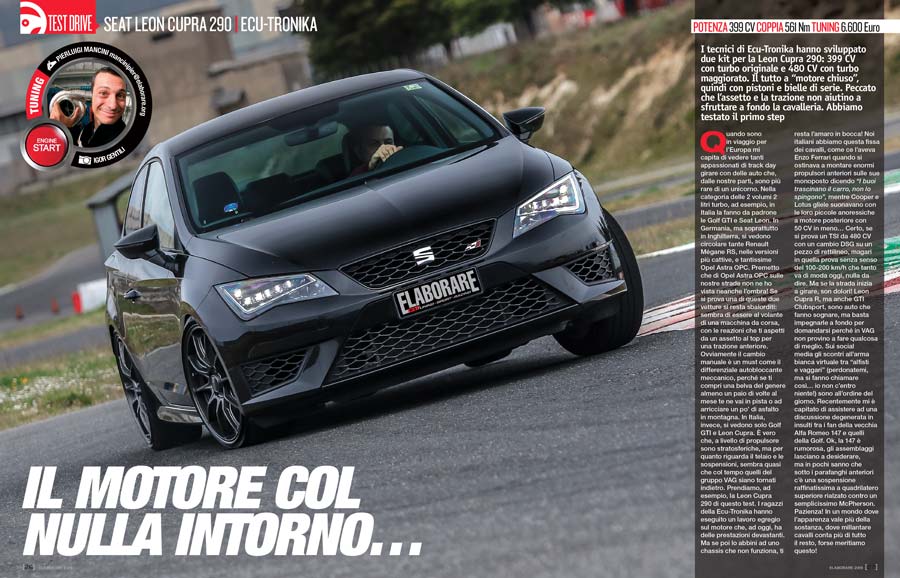 Fiat Coupé T20 300 CV | Max Racing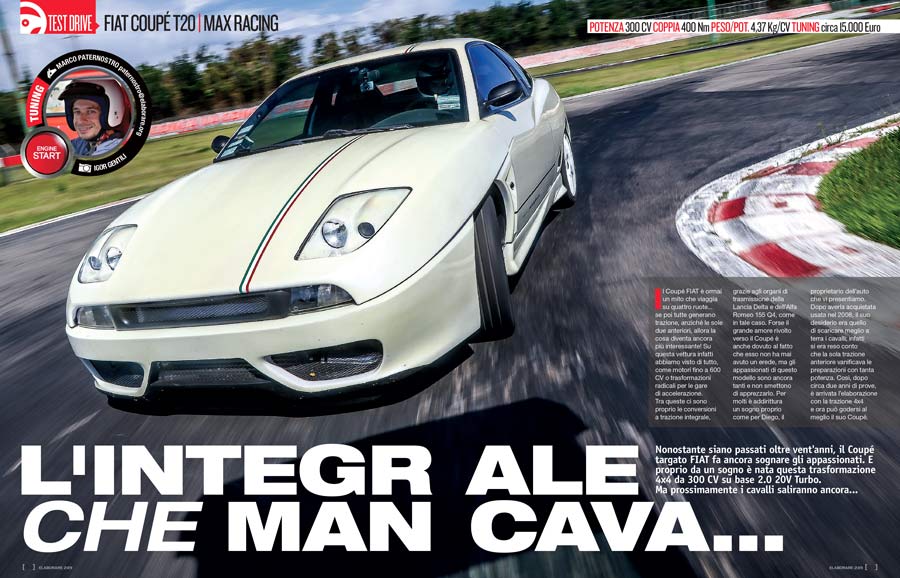 Fiat Uno Turbo 256 CV | Malandra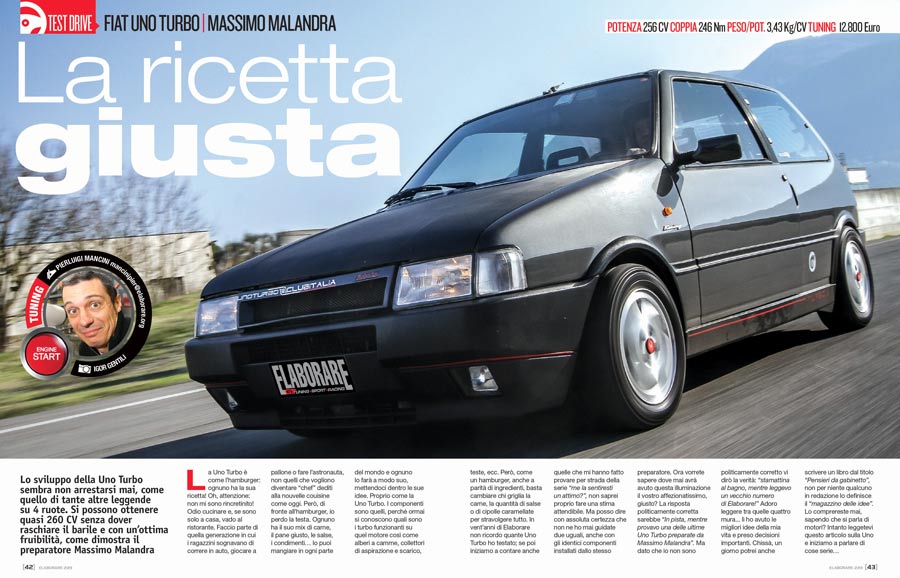 VW Golf GTE 246 CV | Abbasciano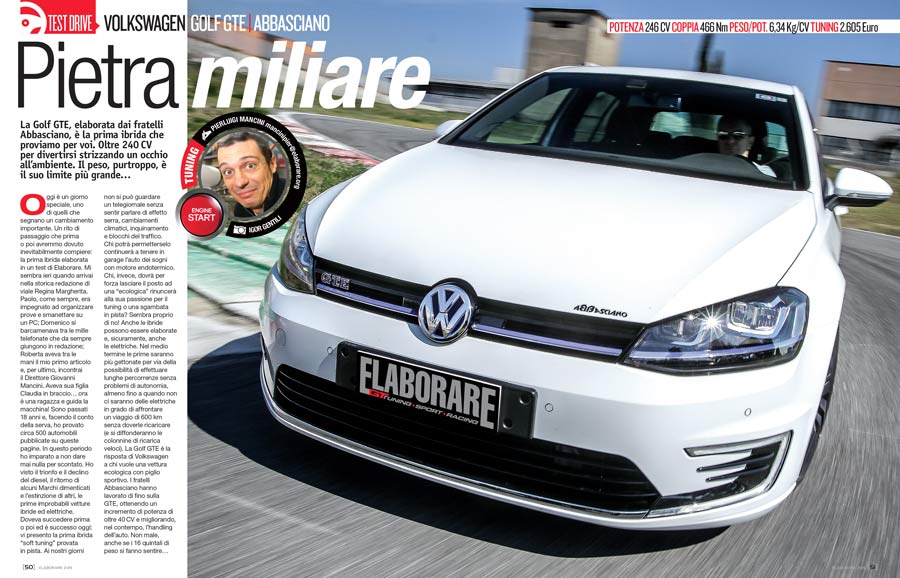 Newsauto 
Stock Test
Audi A1 30 1.0 TFSI S Line S-Tronic 116 CV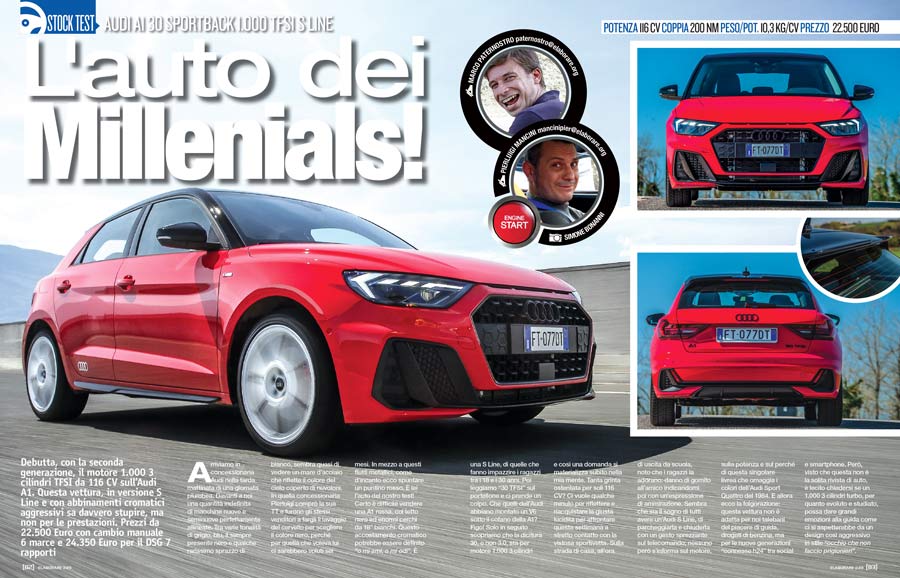 Concept
Citroën: dalla 2CV alla Osmose
CLASSIC
Test Drive
Ford Mustang Fastback 302 300 CV | Buffalo Garage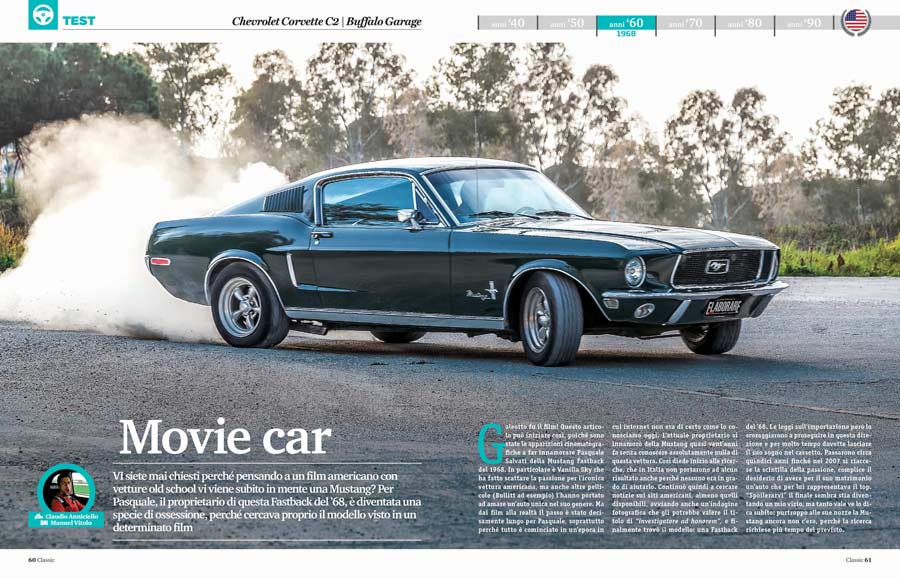 Opel Manta B 1.9 GTE 158 CV | Pole Position Garage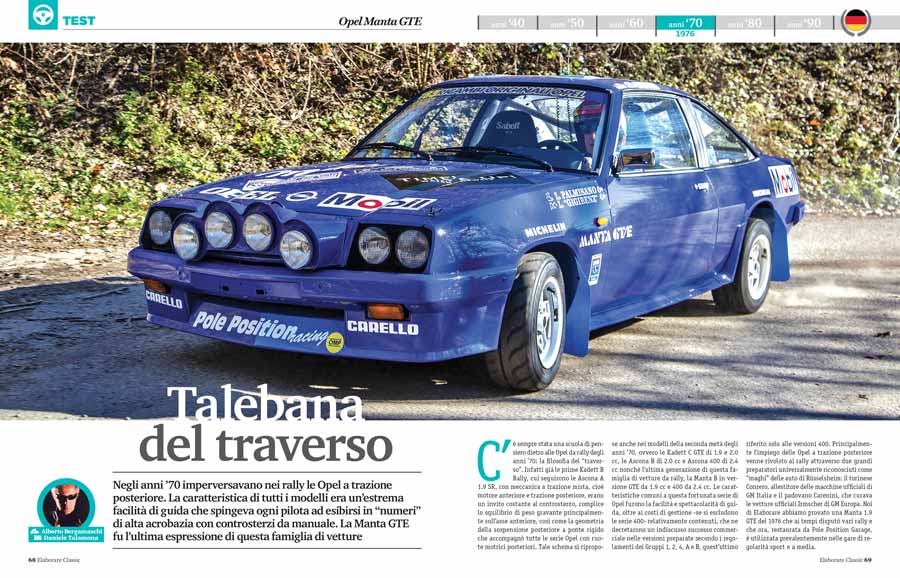 Heritage
FCA Heritage HUB
GARAGE
Tecnica - Impianto frenante 1a parte soft tuning: come migliorare le prestazioni dell'auto sostituendo pinze e tubi freno di serie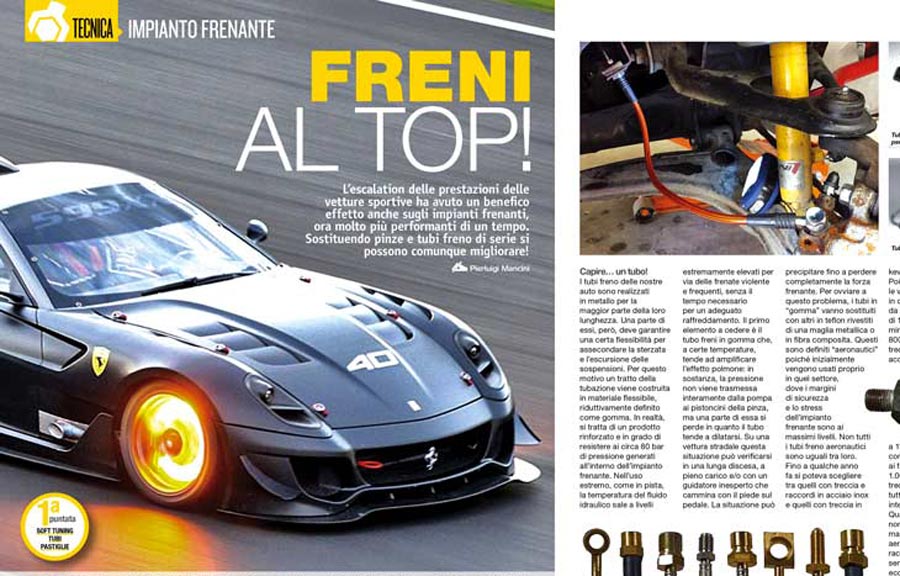 Tecnica Diesel e GPL: come trasformare la vecchia auto diesel in una vettura ecologica a Gpl o metano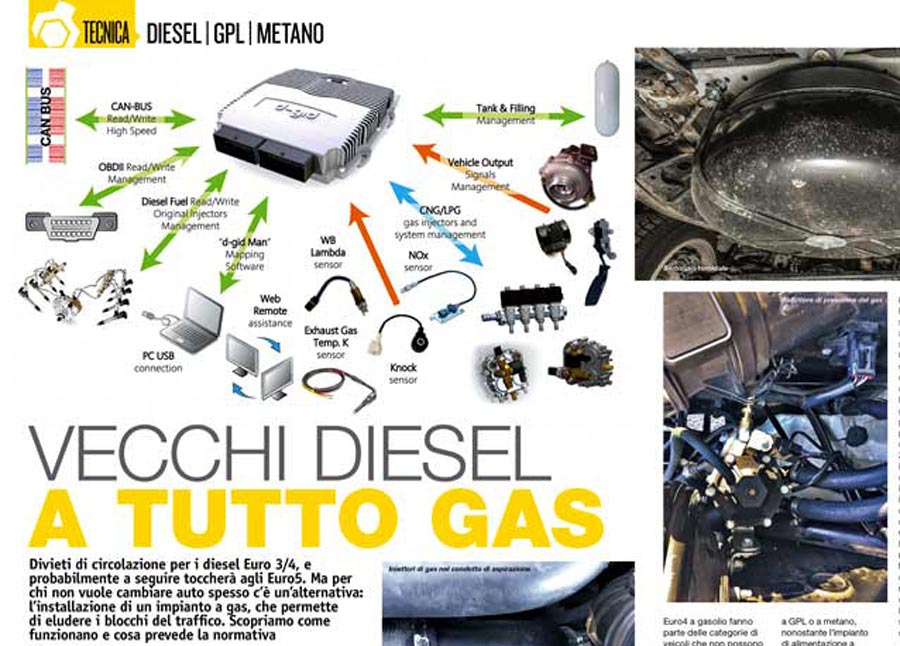 Preparazioni
Novità dai professionisti del tuning 
Posta
I consigli dell'esperto
EVENTI
Trofeo Highlander
Campionato Italiano Autostoriche
Raduni sprint
La mia supercar Tuning
Followers Tuning
La mia supercar Classic
Followers Classic
Calendario Eventi
Elaborare Check Point
Sondaggio
Elaborare Check Point i migliori preparatori selezionati da ELABORARE di cui ti puoi fidare! 
Sondaggio - Sondaggio! Continuiamo a raccogliere impressioni sulla rivista e segnalazioni sulle aziende del settore (officine, preparatore, gommista, ricambista) che si sono particolarmente distinte. A fine anno le migliori di ciascuna categoria riceveranno un premio in pubblicità e visibilità sul newstwork Elaborare
L'ESTRAZIONE DEL CONCORSO A PREMI KING OF TUNING SARA' EFFETTUATA IL 30 MAGGIO ALLE ORE 15.00!!!
CONCORSO A PREMI! REGOLAMENTO - COME PARTECIPARE - I PREMI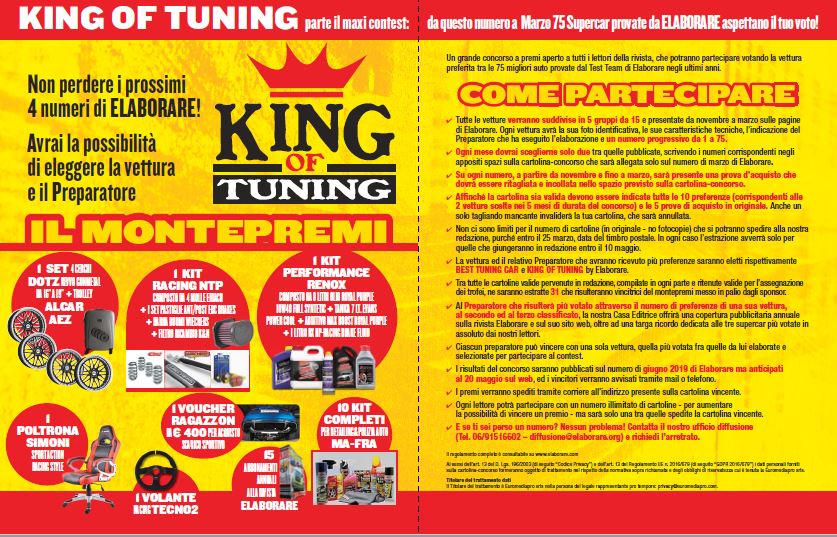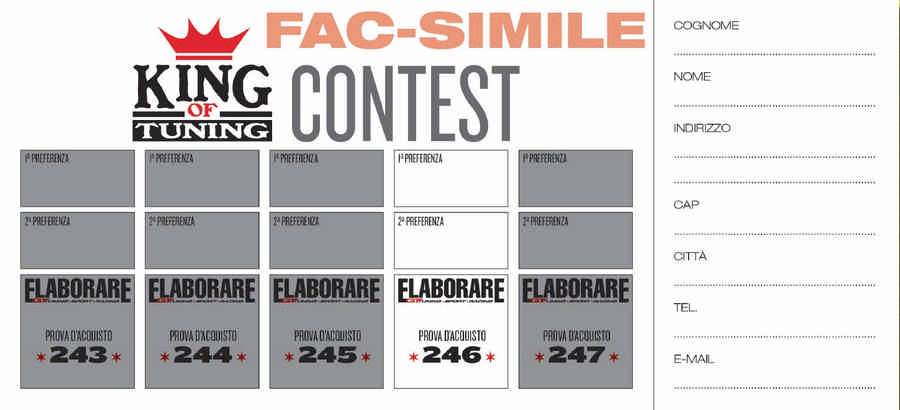 Product Details
Data sheet
CONDIZIONE

NUOVO
Reviews
No customer reviews for the moment.
You might also like
Abbonamento 1 anno 11 numeri alla rivista Elaborare + Chiavetta USB 16 GB
Regala un abbonamento al magazine Elaborare + Cartolina/avviso segnalatrice 
Abbonamento 1 anno ELABORARE, 11 numeri + Cappellino bianco con bordi rossi personalizzato con logo ELABORARE ricamato, taglia unica, 100% cotone, 5 pannelli
16 other products in the same category: