There are no more items in your cart
Shipping

Free

Total

€0.00
Price
€120.00
Regular price
€160.00
 In stock
Price
€100.00
Regular price
€160.00
 In stock
All sale products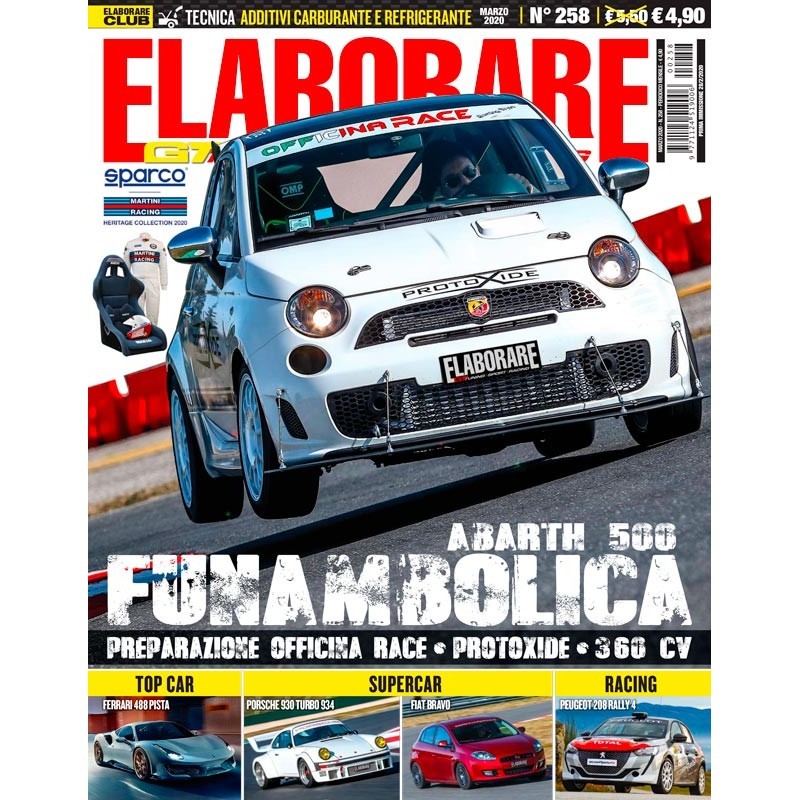  
SCARICA COUPON ELABORARE GRATUITO VERSIONE DIGITALE
ELABORARE n. 258 in edicola a MARZO 2020 (SOMMARIO COMPLETO)
Description
INSERISCI NEL CARRELLO IL PRODOTTO, 
PROCEDI CON IL CHECKOUT, COMPILA I CAMPI INDIRIZZO RICHIESTI 
PER LA REGISTRAZIONE (se non sei ancora utente registrato) 
PROCEDI CON LA FINALIZZAZIONE DELL'ORDINE (GRATUITO)  

RICEVI SULLA TUA MAIL IL LINK DOVE SCARICARE IL COUPON
CONTENENTE INFORMAZIONI E CODICI 
PER CONSULTARE ON LINE ELABORARE 258 **VERSIONE DIGITALE**
SU POCKETMAGS.com  (GRATIS!) CON PC 
O CON l'APP iOS e ANDROID di ELABORARE 
OTTIENI IL CODICE OMAGGIO PER LEGGERE LA RIVISTA GRATUITAMENTE IN VERSIONE DIGITALE!!!
TUTTE LE AUTO PROVATE DA ELABORARE ELENCO COMPLETO QUI
------------------------------------------------------
CONTENUTI RIVISTA ELABORARE n. 258 in edicola a MARZO 2020 
VERSIONE DIGITALE ACQUISTA QUI 
NEWS Shop accessori  - I migliori accessori per la tua auto con sezione "racing": kit fondini per VW Scirocco by Birba Racing, detergente 6Fori by Fra-Ber, ruota in lega Lario by MAK, valvole scarico Ulter by Ricambi Tuning, molle e ammortizzatori Eibach by NTP, cerchio DOTZ Suzuka by Alcar, kit indicatore standalone by Riva Motors, programmatore per centraline Flex 4.2.0.0 by MAGICMOTORSPORT, additivo ossigenante Superformula by Magigas, mantenitore batteria solare SD Distribuzion/Speedup, additivo per carburanti Dieselube by Sintoflon, kit Brembo GT by Motorquality, turbo per Ferrari 208 by Saito, assetto Powerflex per Mini F56 by Tecno2.
Anteprima
Sparco e Martini Racing Heritage Collection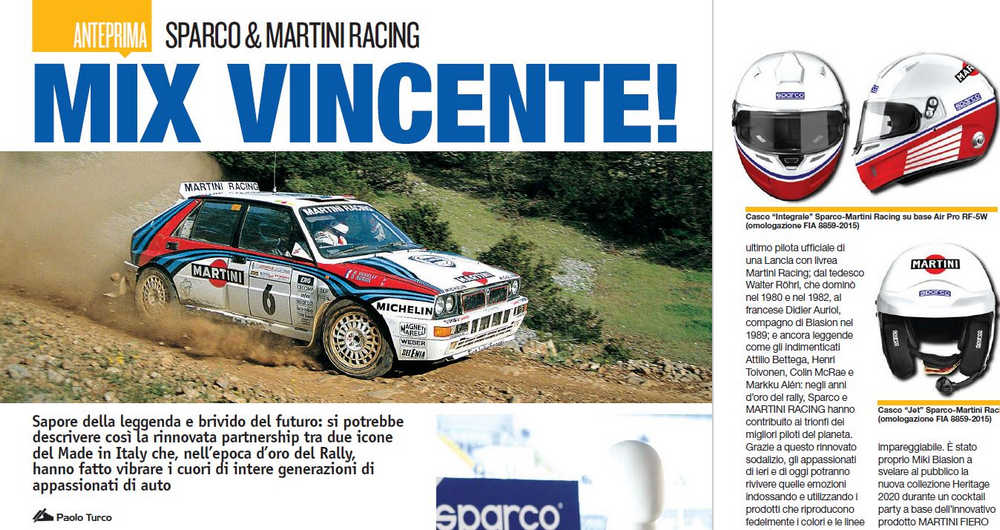 SUPERCAR Ferrari 488 Pista 802 CV by Novitec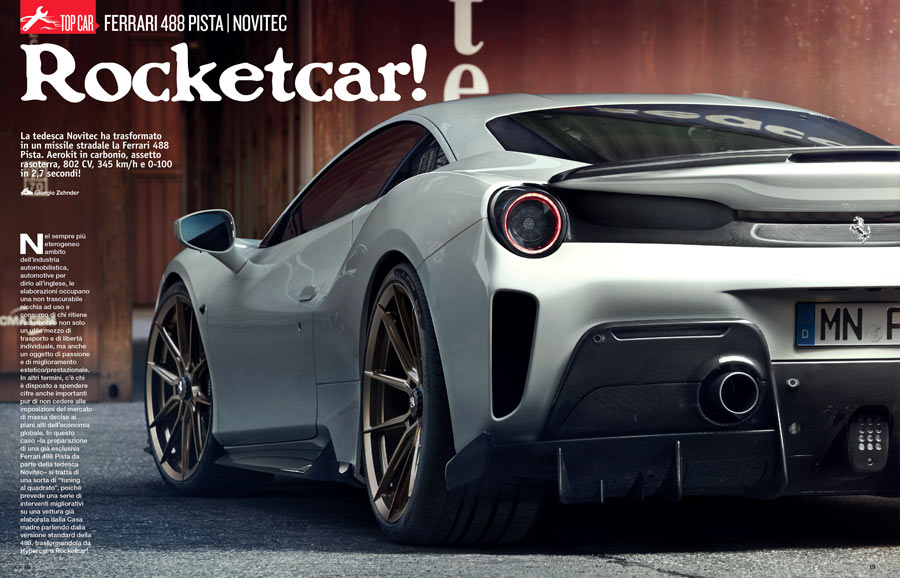 Porsche 930 T 934/5 Replica 677 CV | Auto del lettore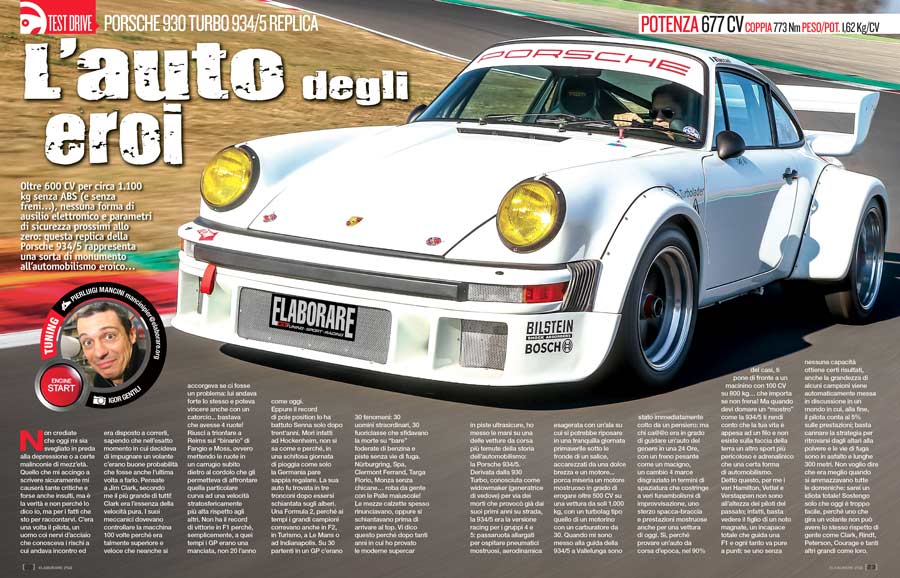 Abarth 500 360 CV| Officina Race – Protoxide – M.M Engines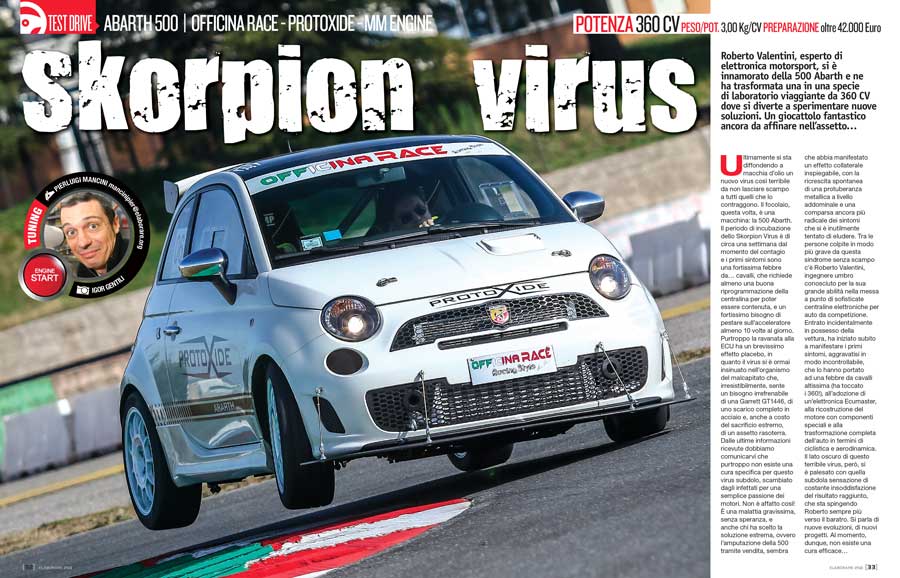 Fiat Bravo II 1.9 JTD 282 CV | Ciardullo Gomme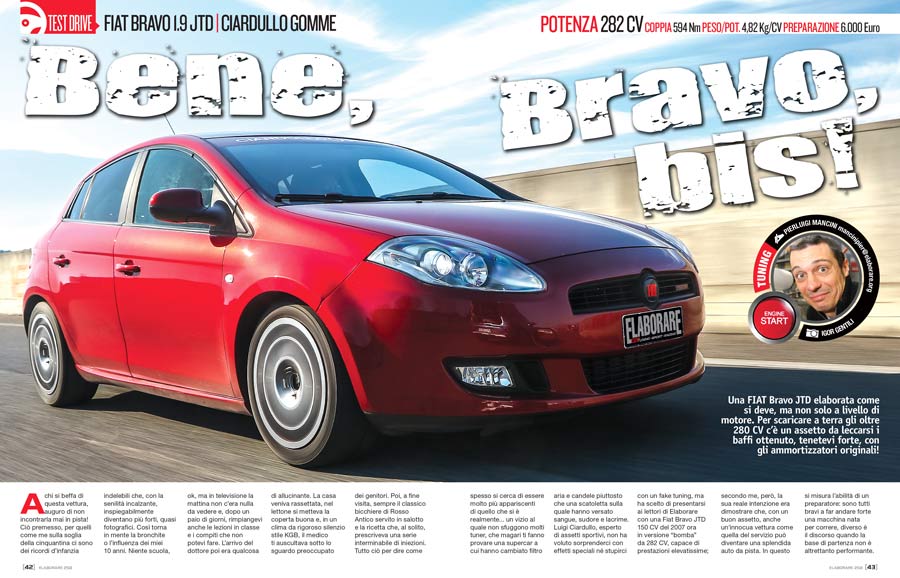 Alfa Romeo 147 JTDm 196 CV | Corsano Racing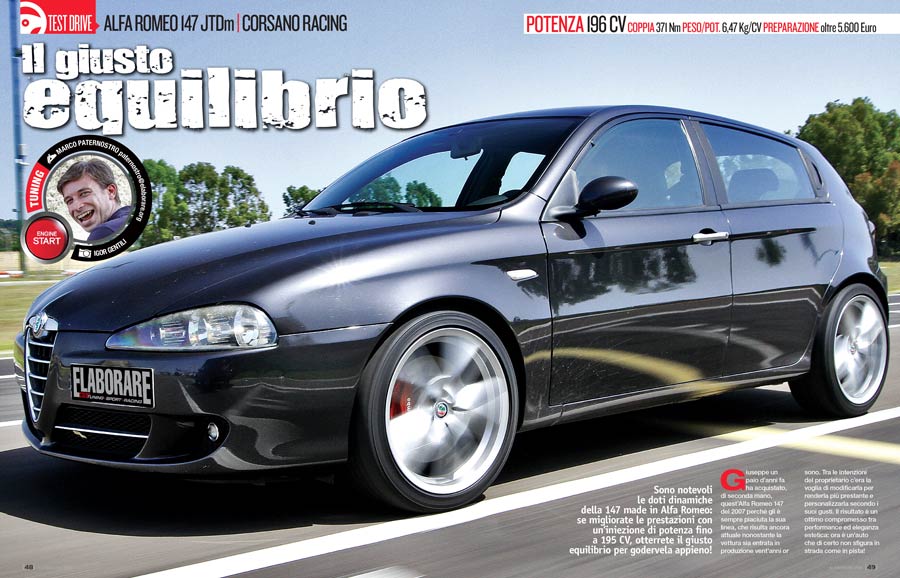 Vetrina
Peugeot 208 Rally 4 208 CV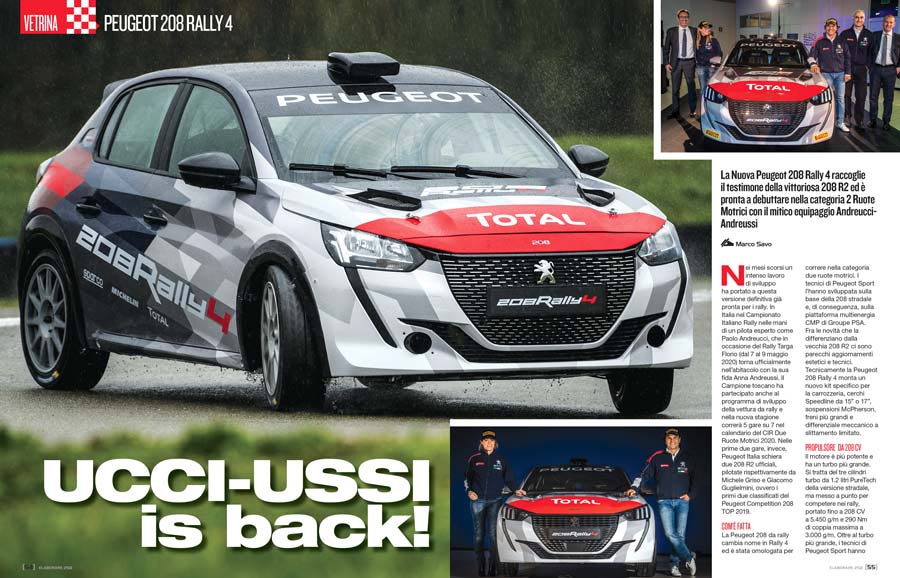 NEWSAUTO
Primo Contatto
Honda Civic Type R GT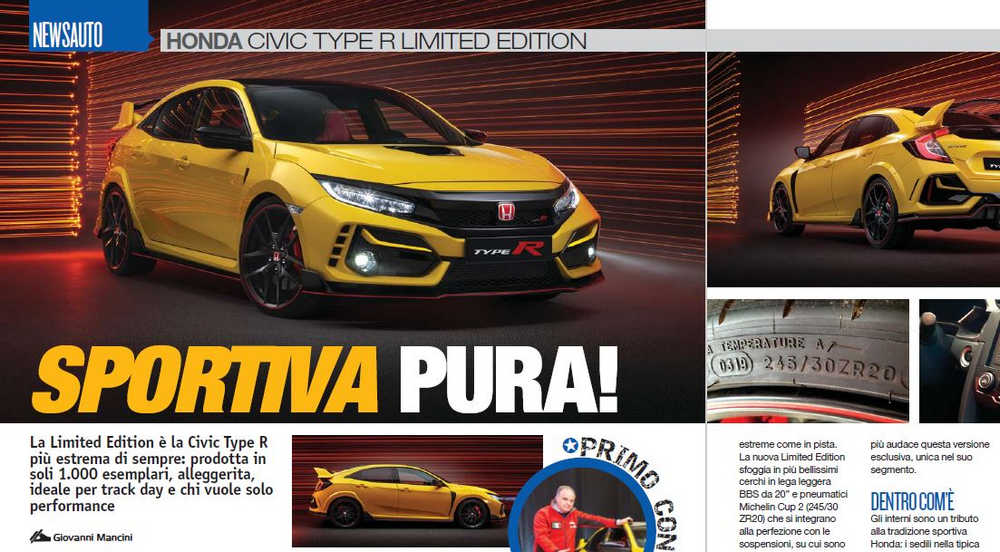 Peugeot Serie 2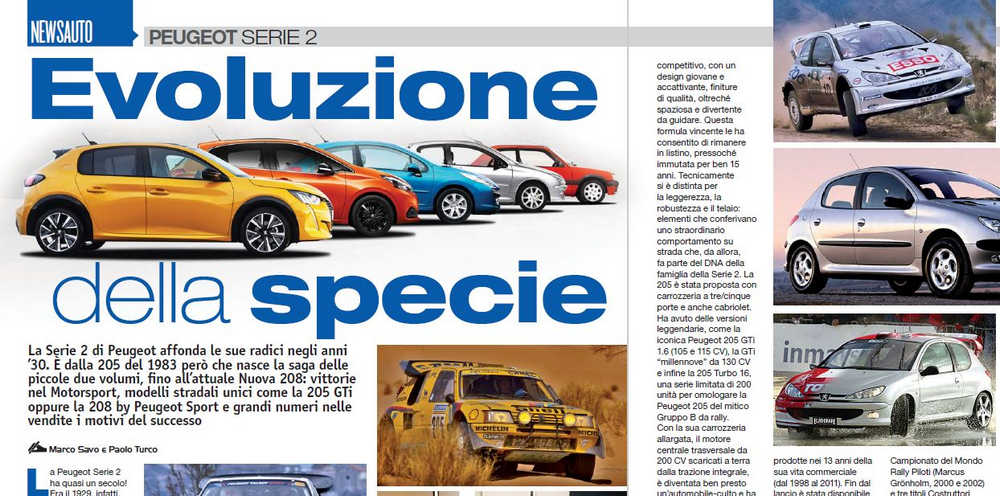 GARAGE Tecnica - Additivi per carburante e liquido refrigerante: la formula magica per guadagnare cavalli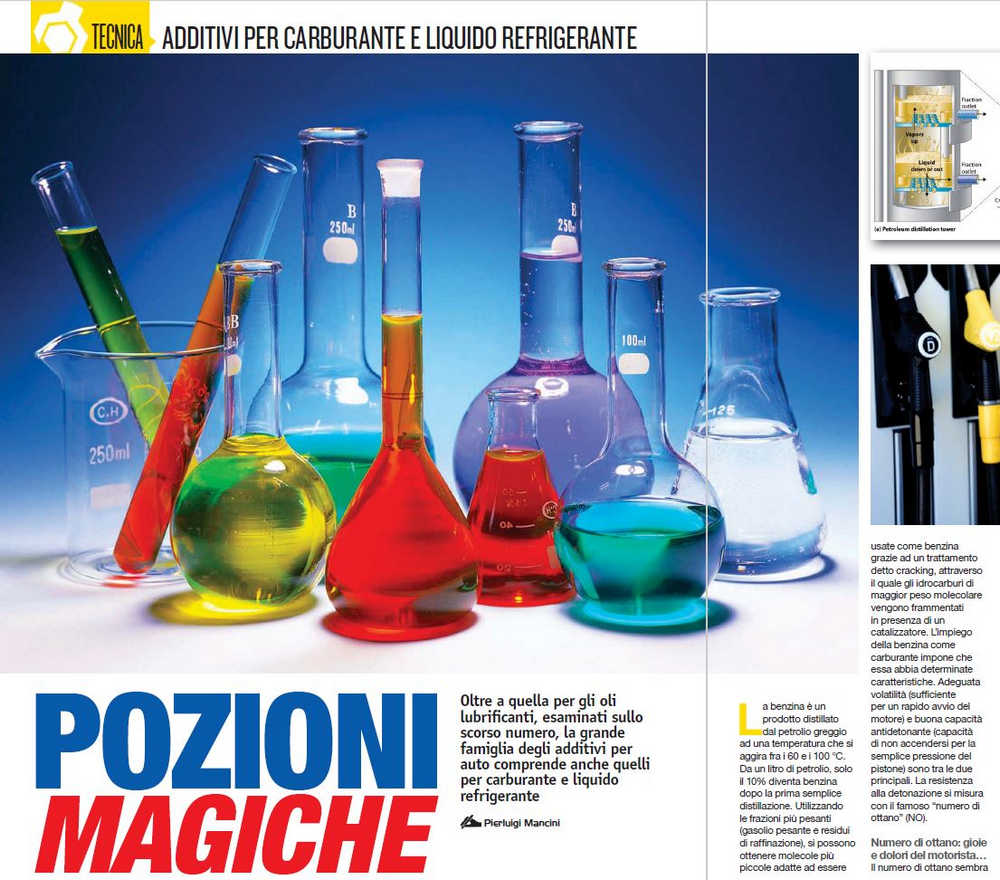 Tecnica - Ricalibrazione sistemi ADAS: tipologie e costi di riparazione in caso d'incidente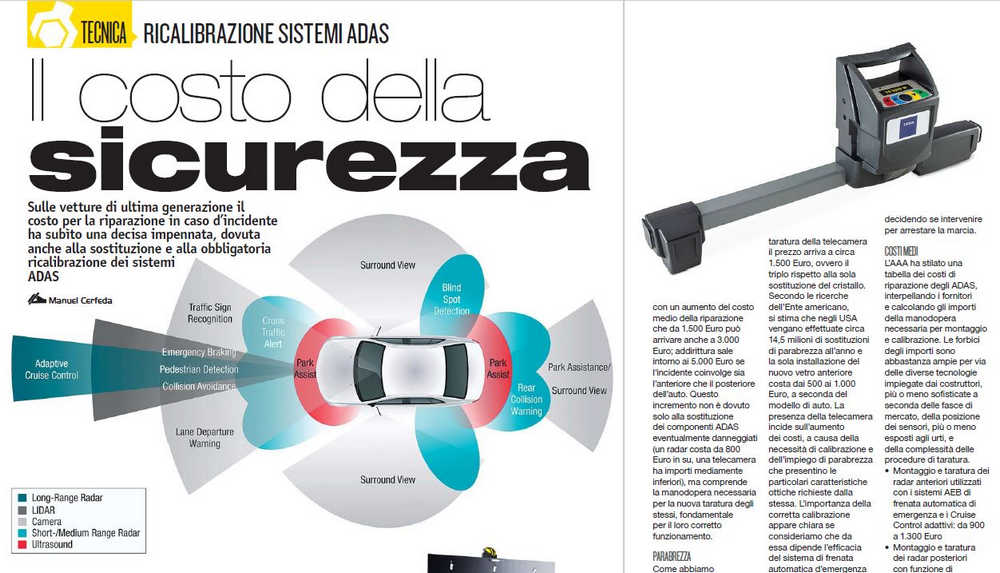 Preparazioni
Novità dai professionisti del tuning 
Posta I consigli dell'esperto
Factory
 Athena

Protagonisti
Sergio Peroni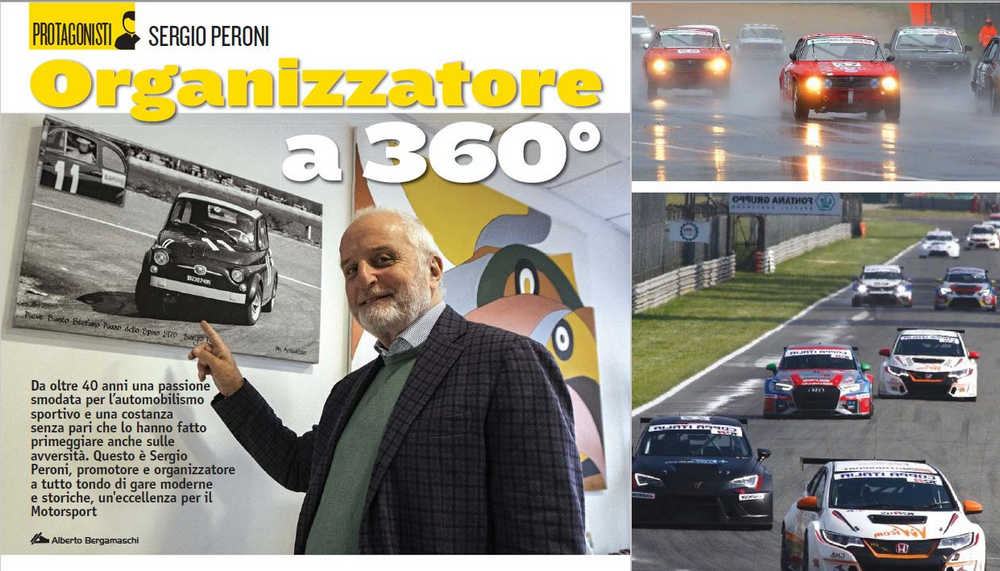 EVENTI trattati: Racing
Montecarlo Historique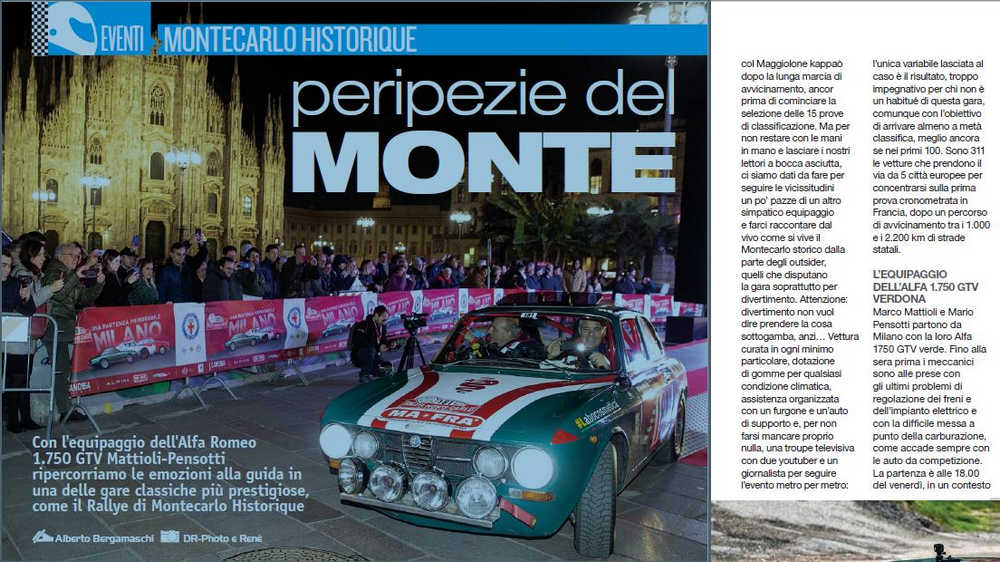 Eventi
Automotoracing - Abarth Club Torino - Turin Parade - Expo Tuning Torino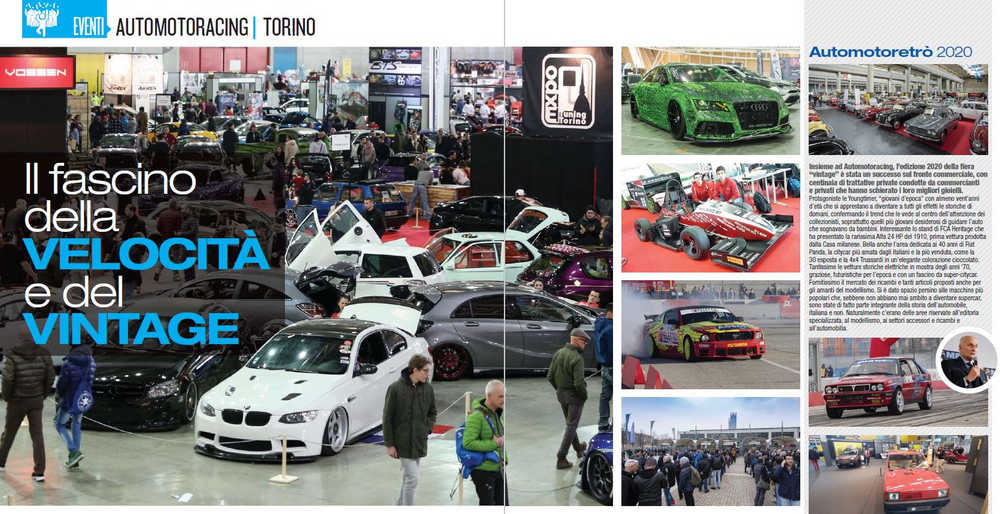 Raduni Sprint
Finale italiana 2019 e 1ma gara 2020 – Capena (RM) | Epiphany Tuning – Cagliari | Finale di Campionato 2019 – Carini (PA) | 1° Raduno 2020 – Rho (MI) | #uscitelebare – Onigo di Pederobba (TV) | Midnight Meeting – Nichelino (TO) | Happy Birthday Opel Treffen Italia – Bergamo | Raduno Alfa Romeo – Marino (RM) 
Club - Il Presidente del mese
La mia supercar
Calendario eventi
Curiosità Last Minute 
Elaborare Check Point
Elaborare Check Point i migliori preparatori selezionati da ELABORARE di cui ti puoi fidare! 
Sondaggio - Sondaggio! Continuiamo a raccogliere impressioni sulla rivista e segnalazioni sulle aziende del settore (officine, preparatore, gommista, ricambista) che si sono particolarmente distinte. A fine anno le migliori di ciascuna categoria riceveranno un premio in pubblicità e visibilità sul newstwork Elaborare
VERSIONE PDF ON LINE ACQUISTA QUI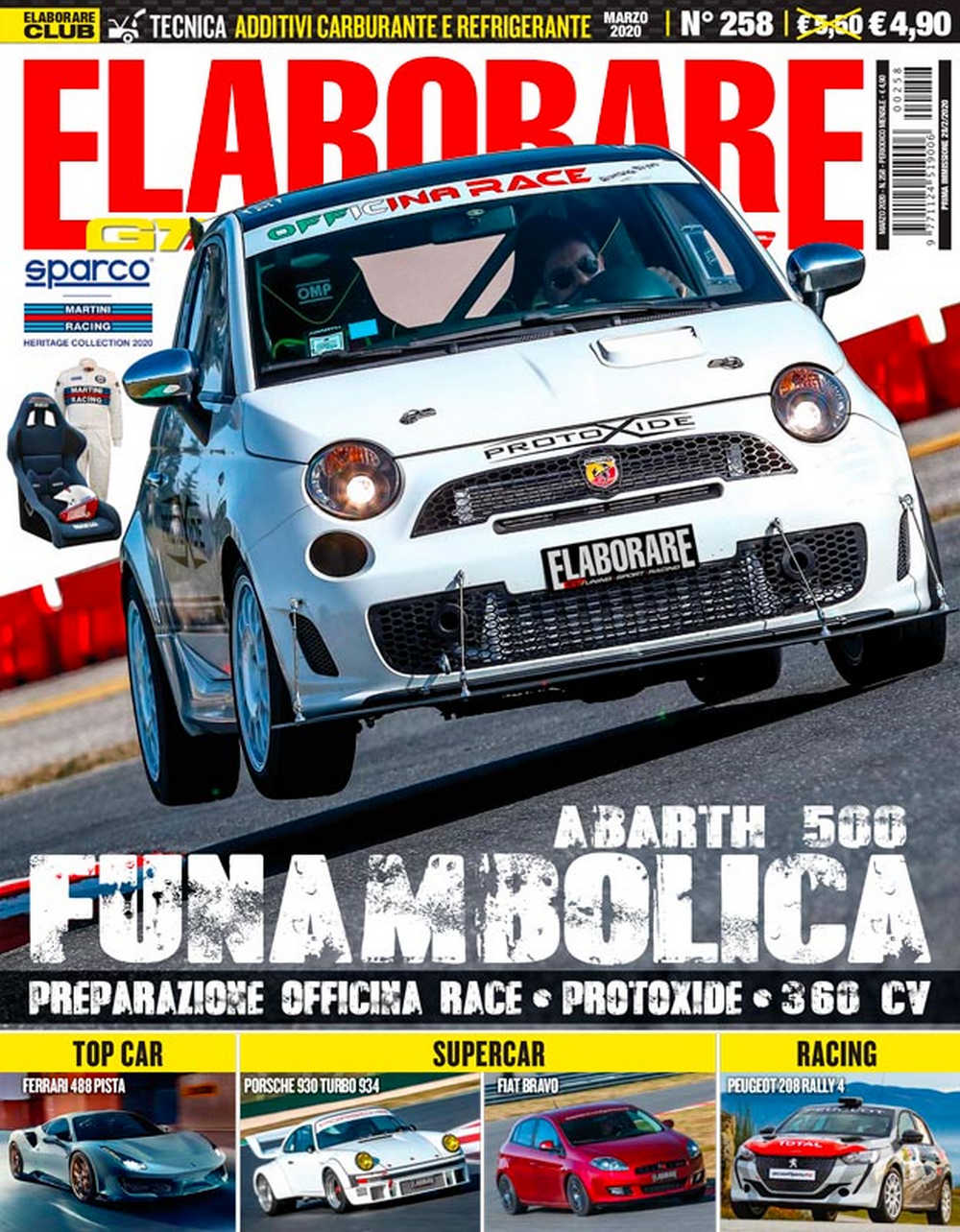 Reviews
No customer reviews for the moment.
16 other products in the same category:
ELABORARE n. 246 in edicola a FEBBRAIO 2019(SOMMARIO COMPLETO)
Price
€4.00
Regular price
€8.00
 In stock
Price
€100.00
Regular price
€160.00
 In stock
Elaborare 4x4 n. 73 Maggio-Giugno NEW!!  NEW!!!
Price
€4.00
Regular price
€8.00
 In stock
ELABORARE n. 260 MAG-GIUGNO 2020, magazine rivista auto motori. ORDINALO QUI e la ricevi comodamente a casa in 2/3 giorni lavorativi
Price
€5.50
Regular price
€11.00
 In stock
Il pagamento è possibile tramite Paypal, Carta di Credito o bonifico Bancario (l'IBAN viene fornito alla conclusione dell'Ordine)
Price
€4.00
Regular price
€8.00
 In stock
Il pagamento è possibile tramite Paypal, Carta di Credito o bonifico Bancario (l'IBAN viene fornito alla conclusione dell'Ordine)
Price
€4.00
Regular price
€8.00
 In stock
Price
€5.50
Regular price
€11.00
 In stock
Il pagamento è possibile tramite Paypal, Carta di Credito o bonifico Bancario (l'IBAN viene fornito alla conclusione dell'Ordine)
Price
€4.00
Regular price
€8.00
 In stock
ELABORARE n. 260 MAG-GIUGNO 2020, magazine rivista auto motori. ORDINALO QUI e la ricevi comodamente a casa in 2/3 giorni lavorativi
Price
€5.50
Regular price
€11.00
 In stock
Price
€4.00
Regular price
€8.00
 In stock
Il pagamento è possibile tramite Paypal, Carta di Credito o bonifico Bancario (l'IBAN viene fornito alla conclusione dell'Ordine)
Price
€4.00
Regular price
€8.00
 In stock
Il pagamento è possibile tramite Paypal, Carta di Credito o bonifico Bancario (l'IBAN viene fornito alla conclusione dell'Ordine)
Price
€4.00
Regular price
€8.00
 In stock
Price
€5.00
Regular price
€10.00
 In stock
Il pagamento è possibile tramite Paypal, Carta di Credito o bonifico Bancario (l'IBAN viene fornito alla conclusione dell'Ordine)
Price
€4.00
Regular price
€8.00
 In stock
Price
€5.00
Regular price
€10.00
 In stock
Il pagamento è possibile tramite Paypal, Carta di Credito o bonifico Bancario (l'IBAN viene fornito alla conclusione dell'Ordine)
Price
€4.00
Regular price
€8.00
 In stock