There are no more items in your cart
Shipping

Free

Total

€0.00
Price
€825.00
Regular price
€1,650.00
 Last items in stock
CONTENUTI RIVISTA ELABORARE n. 0 (66 pagine a colori)Questo è il numero "zero" distribuito solo su ROMA nell'anno 1995
Price
€69.50
Regular price
€139.00
 In stock
All sale products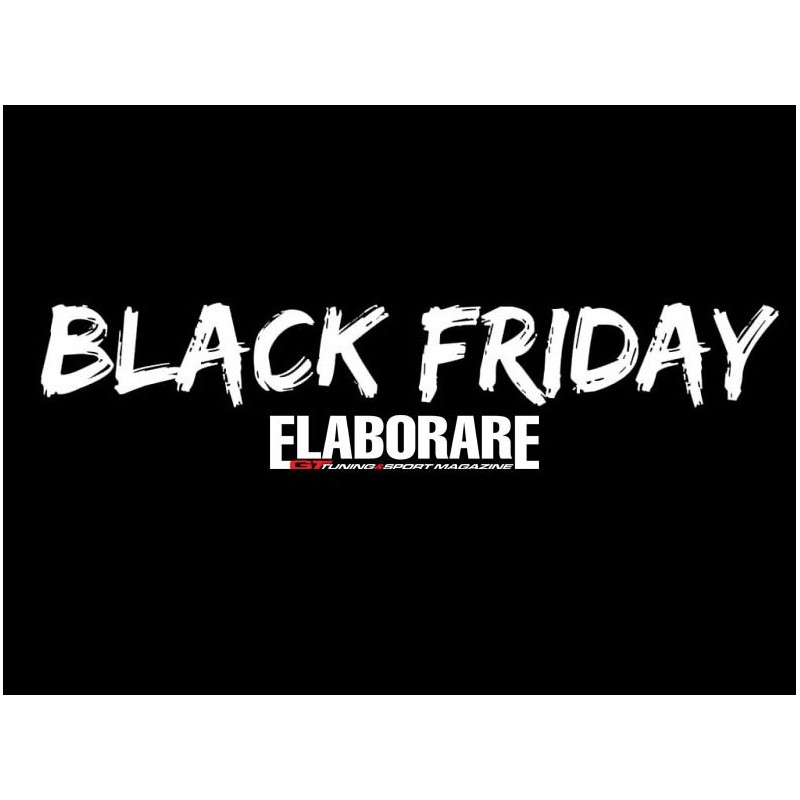  
Black Friday abbonamento rivista! ELABORARE 11 numeri scontatissimo
Black Friday  offerta con Elaborare! Abbonamento alla rivista di auto sportive 11 numeri ad un prezzo scontatissimo
Description
Black Friday per un regalo unico! Un abbonamento alla rivista ELABORARE, 11 numeri ad un prezzo scontatissimo solo per questa settimana speciale!
A 39€ euro anziché 54€


(ULTIMO NUMERO IN EDICOLA ELABORARE)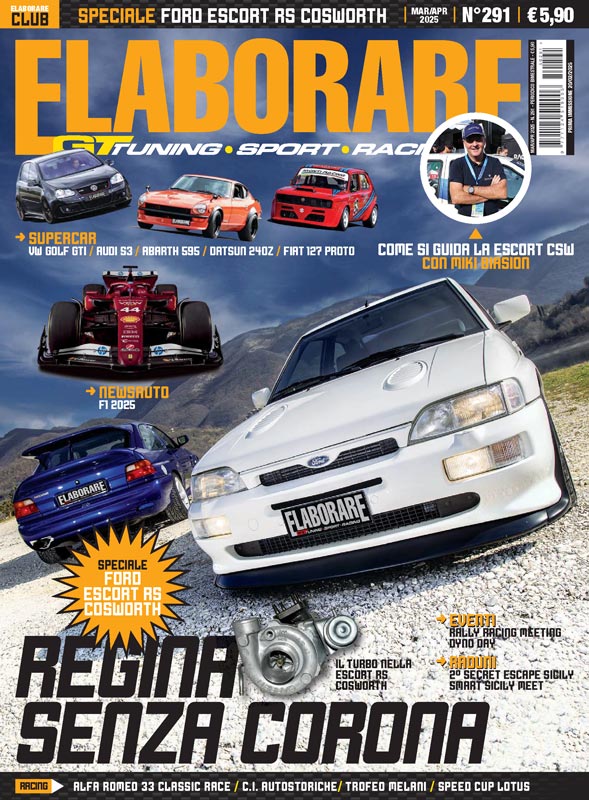 Reviews
No customer reviews for the moment.
9 other products in the same category:
STRISCIONE/BANNER ELABORARE, 1 pezzo con sfondo nero e caratteri in bianco realizzato in telo TNT lunghezza 3 metri e larghezza 1.
MARTA LA FARFALLA profumatore Deodorante per Auto da Inserire nelle bocchette di areazione e Ambienti fragranza Glitterhaze Formato XXL Limited Edition 1pz [GRATIS anche]
Price
€8.00
Regular price
€10.00
 In stock
COPRITARGA ADESIVO ELABORARE, 2 pezzi, anteriore e posteriore, forex 2 mm,  con sfondo nero e caratteri in bianco lunghezza cm. 35x11 e cm. 52x11.
Black Friday  offerta con Elaborare! Abbonamento alla rivista di auto sportive 11 numeri ad un prezzo scontatissimo
Price
€20.00
Regular price
€30.00
 In stock
Offerta DOPPIO ABBONAMENTO 1 anno a 2 riviste ELABORARE (mensile) 11 numeri + ELABORARE Classic (semestrale) 2 numeri 
Offerta DOPPIO ABBONAMENTO 1 anno a 2 riviste ELABORARE (mensile) 11 numeri + ELABORARE 4x4 (bimestrale) 6 numeri  (ULTIMO NUMERO IN EDICOLA ELABORARE) (ULTIMO NUMERO IN EDICOLA RIVISTA ELABORARE 4x4)
Prova potenza motore su banco a rulli 2 ruote o motrici omaggio con ELABORARE 1 anno 11 numeri 
Offerta DOPPIO ABBONAMENTO 1 anno a 2 riviste ELABORARE 4x4 (bimestrale) 6 numeri + ELABORARE Classic (bimestrale) 6 numeri